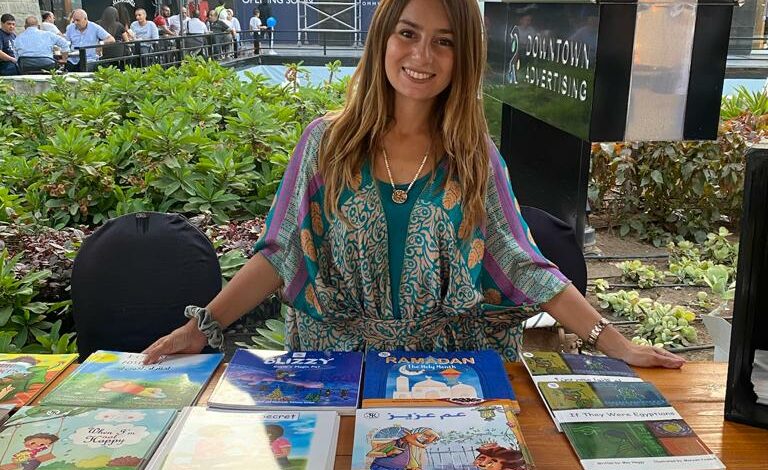 In a world where parents are constantly struggling to teach their kids important values and life skills, May Heggy is sparing no effort to take children on a journey of becoming psychologically strong and resilient through her innovative books.  
Heggy is a young author who, through her enrollment in the Faculty of Mass Communication and Psychology at the American University in Cairo and her continuing studies afterwards, was able to prove herself in the field of psychological education .
Before pursuing her writing career, she first worked for nine years as a jewelry designer, due to her preoccupation with marriage and childbearing, as she is the mother of two children.
Three years ago, she decided to returned to her passion for writing. After polishing her creative writing skills, Heggy obtained a certificate in mental health and became a parent coach to enrich her talent with professional experience. Later on, she made up her mind to take it to the next level by becoming a co-founder of FK Publishing House, teaming up with her husband who shares the same passion for books.
Since then, she has devoted her time to developing children's intelligence and teaching them new skills, by issuing simplified yet valuable books with information that is consistent with their ages. The books targeted the age groups from 3-7 and from 7-12 years old.
"I decided to write books for children to help raise empathetic and resilient children who would grow to be responsible citizens. My books work on children's social-emotional development," Heggy said in an enthusiastic tone. 
Two factors have been taken into account while writing her books which are the age of the child and the use of both Arabic and English language in an attempt to to help young minds reinforce their Arab identities and subsequently the sense of belonging to the homeland.
For instance, Am Azeez is an Arabic book that takes children through a ride to see the life of an old man from a new perspective. With stories full of patriotism and passion, each page teaches a valuable lesson about humanity while reinforcing a strong sense of belonging," she said.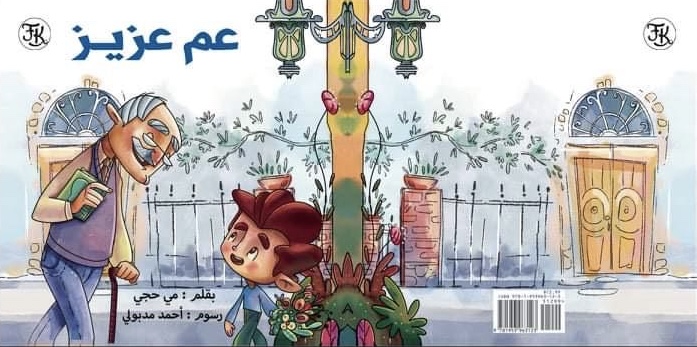 The author added that the experience of motherhood that she went through made her feel the social and life problems of children. 
Among these stumbling problems that children face, for which special books have been devoted, is the problem of lack of self-confidence. 
The birth of a second child in the family and how to face the jealousy of the eldest son was another problem she addressed in the Big Brother book.
"Big Brother is written to help parent's children who are expecting a sibling know what to expect and get a chance to express their conflicting emotions. Being prepared is one of the first steps to help minimize sibling rivalry," she clarified.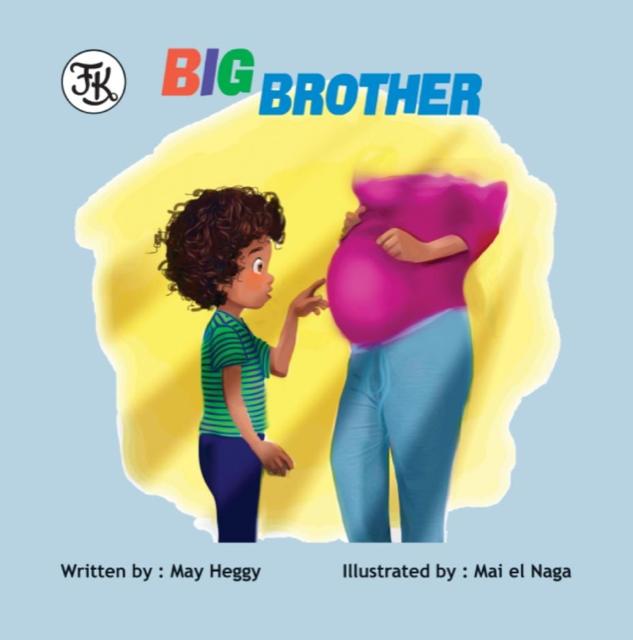 Contemporary societal problems have been the focal attention of her recent writings, the most important of which are neurodiversity, autism, and hyperactivity.
"I believe that My Brother is very special is an influential book about neurodiversity. The percentage of children whose brains are differently wired, is rising every decade. Children with ADHD/ Autism/ Dyslexia/ Sensory Processing Disorder, get daily messages from society that they are not understood."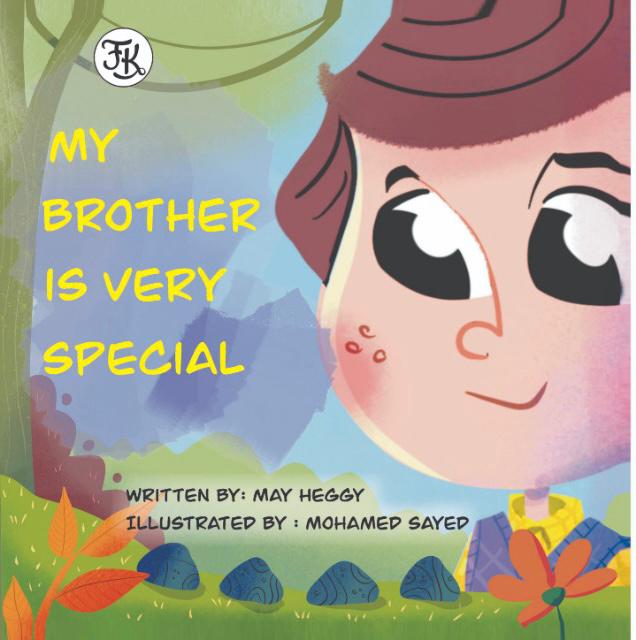 "The least we owe those amazing children is to make sure that they don't have to fight for inclusion. Different should never mean less. So this book (My Brother is very special ) was written, to create awareness about differences and to shed light on the importance of inclusion. While the main character in the book is meant to be autistic, no labels were mentioned because a child should never be seen just through the lens of a diagnosis," she said. 
Among the most significant of these publications, which is also witnessing great demand, is the book series Zeina and Zein.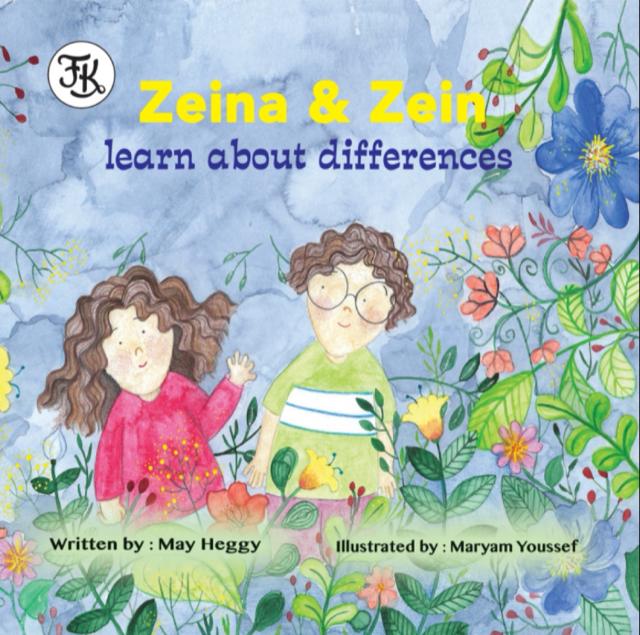 "This series of books teach children about uniqueness and differences. The second book helps create awareness about environmental issues. Regarding the second book of the same series titled Zeina and Zein learn about differences, it  has a very profound message which is: in so many ways we can be different and in so many ways we can be the same. It cherishes uniqueness while showing how similar we can be within our differences. This message is essential to fight against racism/ sexism and any kind of discrimination," Heggy explained.
She added that one of the book series titled Zeina and Zein : saving planet earth aims to help raise responsible citizens who can see how their daily decisions have a higher impact.
Despite the popularity of e-books among young readers, Heggy made sure to provide her books in hard and soft copies alike. "Paper develops the child's intelligence and strengthens his relationship with other children. Studies have proven that reading from childhood to twelve years increases their intelligence by a large percentage," she advised.
However, her books are available through Amazon to leave the freedom to parents to choose whether to buy paper books, or e-books.
Heggy is keen on providing her works, which include modern concepts for education, at school exhibitions, believing that face-to-face meetings are more effective to convey the books' ideas to the target audience.  
In an effort to expand her audience base, the author has recently started targeting adults by publishing a book titled Self-Growth Journal: A Guided Journal for Self-Reflection on how to reduce anxiety, nervous tension, and depression. It is a handbook to journaling daily thoughts and problems, which helps alleviate psychological negative impacts. 
"Journaling is the most effective self-care practice that can improve our quality of life. Journaling daily from 5 to 10 minutes in the morning or in the evening results in creating a more positive attitude to life and helps release the emotions that might have caused emotional blockage over time," She explained. 
In the near future, Heggy is planning to expand her audience reach by organizing several workshops after her first experience proved successful. 
For more information about FK publications, visit its Facebook and Instagram accounts.