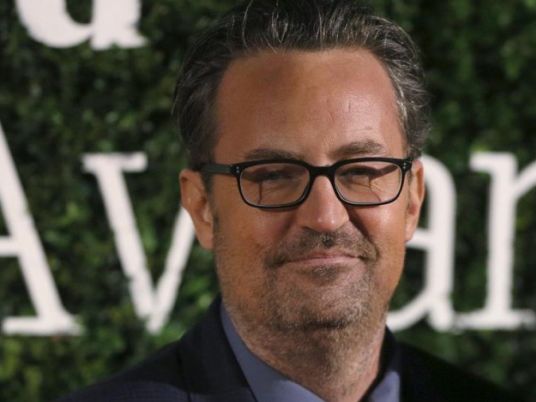 Former Friends star Matthew Perry has landed the role of Ted Kennedy — the youngest brother of the former president of the United States, John F. Kennedy — in the follow-up to the miniseries based on the famous American family, US cable network ReelzChannel has announced.
A year and a half after confirming the return of Katie Holmes as Jackie Kennedy for The Kennedys After Camelot, Perry has now been added to the cast. The actor, who famously played Chandler Bing in Friends, is set to star as Ted, the youngest brother of the Kennedy family. Ted served as a Massachusetts senator from 1962 — succeeding his brother John when he was named to the White House — until his death in 2009.
Again based on the books of biographer J. Randy Taraborrelli, the miniseries will continue its exploration of the trials and tribulations of the Kennedy family from 1968 to the present day. The four new episodes will chart their joys and triumphs, their sorrows and tragedies, while also addressing the American public's fascination with the family.
The storyline will focus on the complicated public and private lives of Ted Kennedy, striving to live up to his family's political ambitions after the assassination of his brothers John in 1963 and Robert in 1968. His close and sometimes ambiguous relationship with his former sister-in-law, Jackie Kennedy, will also be touched upon in the four new episodes.
Katie Holmes will be stepping back into the shoes of the former US first lady five years after the first instalment aired. This follow-up miniseries will also see the one-time Dawson's Creek star try her hand behind the camera, as she's lined up to direct one of the episodes. The other three will be left to Jon Cassar (24), who directed the first series.
The Kennedys After Camelot will start filming in the spring in Toronto, Canada, and is scheduled to air early 2017 on ReelzChannel.