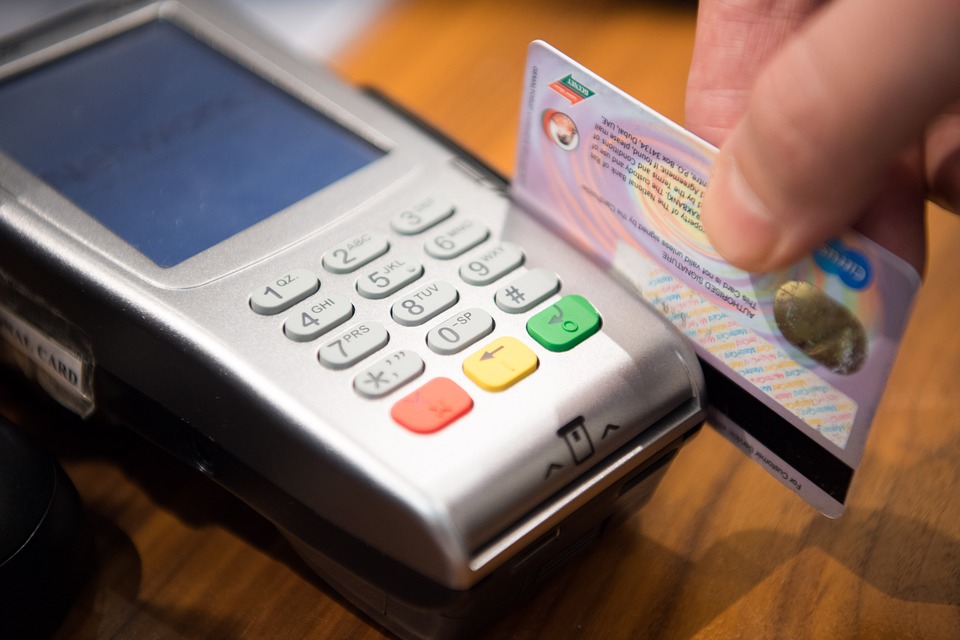 In an interview with Al-Masry Al-Youm, Mastercard's General Manager for Egypt and Pakistan Magdy Hassan said that the increase of the digital economy upgrades the country's ranking in terms of transparency and ease of business index, according to World Bank standards.
Hassan said that these recent market updates will change Egyptians behavior to use safer and more convenient payment methods by limiting the number of cash transactions, ultimately reducing the risk of getting infected via the circulation of money.
Interview –
Q: How would you evaluate recent fintech (financial technology) developments in Egypt, in terms of banking and non-banking operations?
A: Today, digital solutions have become a necessity to help achieve sustainable development in various sectors. Egypt's digital transformation journey began a few years ago yet has now achieved tangible and notable results.
Such momentum was stimulated by the Egyptian government and the CBE focus to drive digital payments and reduce informal financial transactions. It was also supported by several efforts and regulations in order to raise awareness of digital payments and encourage citizens to be part of the digital journey.
These efforts resulted in a shift in the spending culture among Egyptians.
To date, over 32 million payment cards, and more than 14 million mobile wallets have been issued in total across the nation. These figures indicate an increase in the number of people adopting digital payment solutions and a step forward for Egypt becoming a digital society.
Many of these solutions were driven by fintech, especially in reaching the non-banking population.
Moreover, the development of several mobile applications helped address consumer needs and deliver services and goods in convenient manner.
Q: How can digital payments help communities navigate challenging times such as the situation we're in now?
A: The introduction of innovative digital payments solutions empowers consumers to access services and their daily needs remotely.
It also enables banking institutions to offer their customers innovative services without the need to go to bank branches, especially during circumstances such as what we are facing today with COVID-19 which has restricted people's mobility around the globe.
Accordingly, the recent guidelines announced by the Central Bank of Egypt (CBE) for banking institutions help support the state's plan to address the possible repercussions of the COVID-19 pandemic.
In fact, the CBE's new guidelines for the Mobile Money Services empowers citizens to apply and activate their mobile wallets remotely without the need to visit neither banks nor MNO's branches.
Egypt set a great example during crises management on how regulators, policy makers, technology companies, fintechs, and banking intuitions can work in tandem to support people in their day-to-day life with effective digital payment solutions.
These recent market updates will allow to change Egyptians behavior to use safer and more convenient payment methods by limiting the number of cash transactions, ultimately reducing the risk of getting infected via the circulation of money.
Q: What are the measures Mastercard took to protect employees and maintain business operations?
A: Mastercard has taken the necessary precautions to protect and preserve its most valuable asset; our employees.
In order to maintain their safety, we have strongly encouraged our employees to work from home across the Middle East and Africa.
We are ensuring that work is flowing smoothly amidst the coronavirus pandemic, to continue providing our services and solutions to our clients and the public at large.
We also remain close to our customer banks, local authorities, the CBE to provide them with the support needed to help ensure streamlined operations in light of the recent developments where partnerships are tested and strengthened.
Together, we can and must navigate the challenges and double down on the things that can be controlled. We stand ready to leverage our insights and capabilities to minimize the impact and disruption for their business.
Q: What are Mastercard's plans for partnerships with the Egyptian government in the field of electronic payments?
A: Mastercard believes in Egypt's potential for growth, which is why we have been working closely with the Egyptian government through a series of public-private partnerships with different ministries, the CBE and other governmental and private institutions.
Mastercard affirmed its commitment to the Administrative Capital for Urban Development (ACUD) to empower the new capital with the latest technology making it a role model smart city.
Our cooperation falls in line with our vision to accelerate digital transformation in the MENA region as well as help accelerate the development of digital societies.
Additionally, our partnership with Egypt's Ministry of Social Solidarity allowed us to be part of the first government disbursement model for social benefits.
Digital wallets were offered to over 60 thousand women to receive alimony in a convenient, fast and secure way. The same solution could be easily leveraged these days to reach out to the most impacted people, the day labor.
In addition, Mastercard facilitated salary collection for six million governmental employees by providing payroll cards since 2010.
We were also the first to partner with the government to drive the digital economy and provide payment solutions specifically designed for the Egyptian market. Building on this partnership, we recently collaborated with e-finance, where we supported the digitization of government payments across Egypt.
These types of strategic public-private partnerships are essential to support the Egyptian market in realizing its economic potential, empowering inclusive growth and guiding the country's future digital ecosystem.
Q: How can we overcome the lack of infrastructure, especially in remote areas, that results in limited access to digital financial services?
A: The lack of infrastructure can be overcome with the expansion and spread of the mobile wallets, which will allow digital transactions for everyone, everywhere. This is in line with the CBE's aims to include everyone to the formal economy.
Every mobile and connected device in Egypt can be used as a digital payment tool to send and receive money. Such services can be easily obtained remotely as consumers can simply send their IDs and mobile numbers to the service provider.
So, every citizen has equal chance to be included.
Q: In your opinion, when will cash payments completely disappear from local daily transactions?
A: We cannot predict when cash payments will disappear completely from the local economy as we know that cash dominates most payment transactions in Egypt.
However, due to efforts from the local government, electronic payment methods are on the rise, as opposed to cash transactions. The state has started to shift into a digital society by digitizing transactions with governmental entities as well as developing smart cities.
In the technological era we live in, electronic payments are now able to connect merchants and vendors that are located thousands of miles away through online purchases and transactions.
One way in which Mastercard is encouraging that shift is through our contribution in digital payments by harnessing mobile technology that is ubiquitous among all citizens; this solution can improve financial access, bring in operational efficiency and facilitate faster payments.
We also invested in creating a digital small and medium enterprises (SMEs) marketplace to digitize the supply-chain payment that enables these kind of companies to carry out their commercial and sales transactions through our solutions.
Q: How does Mastercard cooperate with other fintech companies?
A: Without a doubt, collaborations with fintechs are key to achieving sustainable and diversified growth through introducing innovative digital solutions and facilitating digital transformation.
Mastercard has several programs to incubate and support fintechs.
In October 2019, for example, Mastercard launched Mastercard Accelerate, a global initiative that simplifies the way that Mastercard works with fintechs, giving them access to everything they need to grow quickly.
Offering a simple, single entry-point to the company's wide portfolio of specialized programs, Mastercard Accelerate gives start-ups and emerging brands support and assistance for every stage of their growth and transformation, from market entry to global expansion.
Accelerate will enable fintechs to be onboarded to Mastercard in a matter of weeks and provide a guided experience through everything the company can offer.
Program participants are connected to relevant parts of the business, to integrate Mastercard's proprietary technology, leverage its insights and cybersecurity services, engage new customers, and reach new markets and segments.
In addition, Mastercard's commitment to financial inclusion drives focused product development, helping co-create solutions that enable a more inclusive economy.
We have also made several acquisitions of companies in the payment technology field, such as Paymob, Vocalink and Nets, as well as the acquisition of Transfast, a global cross-border payments network provider and one of the largest in Northern Europe for medium bills payments.
Transfast has more than 250,000 merchants and also provides individuals with electronic payment services.
These acquisitions prove that we are currently evolving and preparing ourselves for the next phase to become a multi-rail technology payments company. What this means is that as an individual, you should not only rely on the card for payments, but you can pay by mobile or from your account.
Whatever your needs for payments or transfers are, will be available through several platforms.
This confirms our leading position as a multi-rail technology company defining the future of payments.
Q: How many Egyptian banks does Mastercard work with?
A: Mastercard works with local, regional, and international banks across Egypt. We consider all Egyptian banks to be our partners and we strive in offering them the latest payments technology solutions that meet the needs of the clients.
Mastercard also works with wider range of stakeholder and offers its services to all MNOs in Egypt, digital partners, and government.
Q: What is Mastercard's role in raising financial literacy in Egypt?
A: Increasing financial literacy can't be confined to one financial institution or company, it needs to be a national effort.
Through our presence in the Egyptian market, we are striving to achieve financial literacy in Egypt by offering products to the consumers, merchants, corporations and governments. We also offer easy and convenient solutions to attract consumers to advanced technologies, such as QR codes and mobile wallets.
As the digital banking sector grows more sophisticated, we are creating more approachable solutions to help the unbanked population transition.
As Egypt transitions into a digital society, we are hoping to support millennial entrepreneurs by offering them solutions to support their businesses, as well as launch initiatives to educate the unbanked sector of Egypt.
Q: What is the total number of payment cards issued in Egypt? What is the breakdown of card types?
A: According to the report released by the Central Bank of Egypt in June 2019, the total number of payment cards issued in Egypt is over 32 million cards.
Most cards issued are debit cards, which amount to over 16 million cards. Prepaid cards come in at a close second with a total of almost 13 million cards. Finally, credit cards amount to over three million.
This is in addition to more than 14 million mobile wallets that can be used to transact similarly to cards.
It's also worth mentioning that Mastercard is working closely with all banks to accelerate the conversion of those cards into contactless technology to offer convenient, safe and smooth experience to both consumers and merchants, as they are considered safe transaction tools during this pandemic.
Q: What is the cost of card transactions compared to cash transactions? What is the percentage of the banked population?
A: Cash is very expensive compared to electronic transactions. Global studies indicate that 0.5 percent-1.5 percent of GDP in most countries is spent to print, transport, and secure cash.
In Egypt, increasing total cashless ratio by ~10 percent will convert ~LE470 billion cash into digital payments, contributing a GDP gain of ~LE two billion.
Also, the increase of the digital economy upgrades the country's ranking in terms of transparency and ease of doing business index, according to World Bank standards.