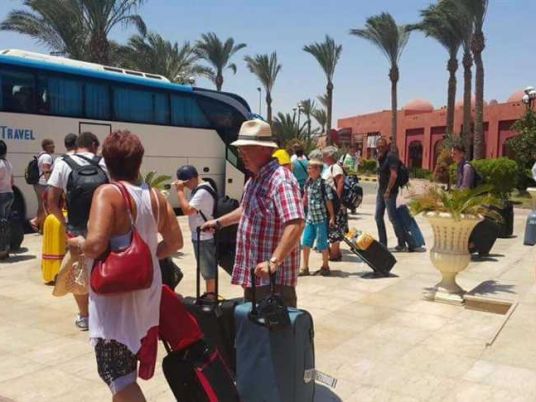 Marsa Alam International Airport on Saturday received Egypt's first flight from France since the coronavirus outbreak.
The flight carried roughly 97 French tourists with all preventive measures in place, including checking PCR test results.
Hurghada International Airport is also scheduled to receive its first flight from France on Saturday evening.
Egypt has experienced a slump in tourism since the onset of the coronavirus pandemic. The country's Ministry of Tourism and Antiquities, in cooperation with the Ministry of Aviation, has launched several campaigns to revive the industry.
Egypt reopened its borders for tourism on July 1, and more foreign countries are resuming flights to and from the country each day, including Switzerland, Russia, and France.
On September 1, all archaeological sites and museums in the country reopened, and Upper Egypt's famous Nile cruises resumed operations.