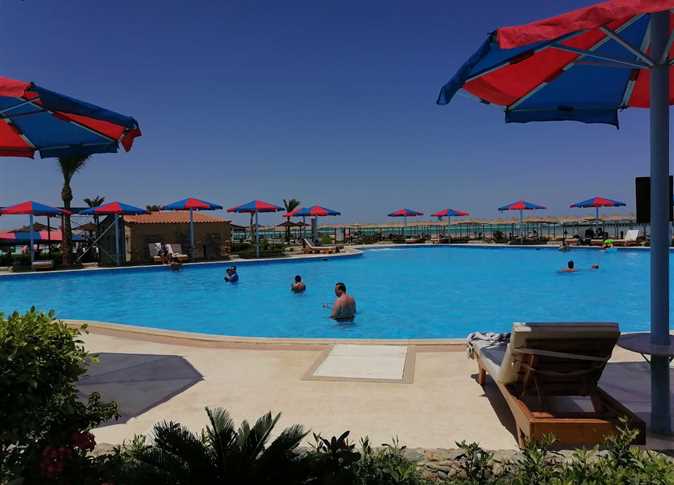 Hotel occupancy rates in Marsa Alam are estimated to be at 70 percent of the 50 percent hotel capacity limit, the Deputy chairman of Tourism Investors Association in Marsa Allam Tarek Shalaby said on Saturday.
Shalaby told Al-Masry Al-Youm that Marsa Alam's hotels are following the government's orders to operate at 50 percent capacity, to mitigate the coronavirus outbreak.
Domestic tourism represents the largest percentage of visitors to Marsa Alam, he explained, and added that the most common foreign nationalities there are Ukrainian and Swiss.
Meanwhile, he noted that Arab tourists make up a small amount of international tourists – at 10 percent of the current traffic.
This increase in tourism activity is linked to the developing epidemiological situation, he said, as the countries sending their tourists to Egypt are taking their own measures to confront the virus.
He added that this includes placing restrictions on travel, such as placing tourists in a 14 day quarantine after they return home.
Egypt's government has its own protocols in place against the virus which hotels are obligated to follow, Shalaby said, while tourism officials are hard at work to provide services while fully committing to the government's guidelines.
The Egyptian Ministry of Tourism announced the resumption of tourism activities on May 4, with tourist sites and hotels operating at 25 percent capacity.
This capacity was increased to 50 percent starting June 1.
Various hotels, companies, restaurants, bazaars and cafes in Egypt's resorts closed their doors to mitigate the coronavirus pandemic.
Tourism experts have estimated that Egypt's tourism sector has lost one billion US dollars a month due to the pandemic.
Edited translation from Al-Masry Al-Youm