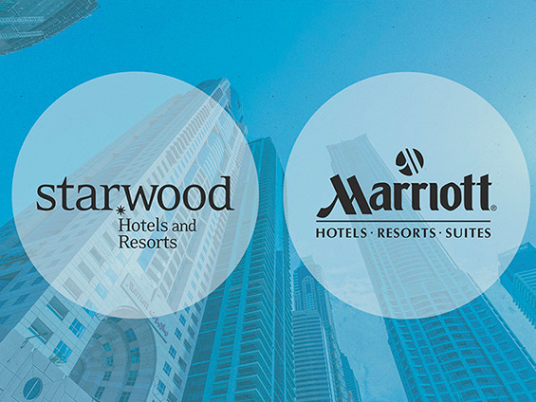 Marriott is buying Starwood to make the largest hotel company in the world.
Together, the companies will operate or franchise 5,500 hotels with a total of 1.1 million rooms. The company will span 100 countries.
Marriott International (MAR) and Starwood Hotels & Resorts Worldwide (HOT) announced the US$12.2 billion deal on Monday.
Starwood brands include W Hotels, St. Regis, Westin and Sheraton. In addition to its eponymous chain, Marriott also operates Courtyard and Residence Inn hotels.
The merger was announced more than two weeks after Starwood spun off its time share business to Interval Leisure Group (IILG) for US$1.3 billion. Starwood shareholders will receive US$7.80 per share as part of the spinoff.
Starwood put itself on the market in April when board chairman Bruce Duncan said the company planned to explore a "full range of strategic and financial alternatives."
Three Chinese firms reportedly had been vying to take over Starwood: hotel giant Shanghai Jin Jiang International Hotels, sovereign wealth fund China Investment Group and HNA Group, parent company of Hainan Airlines.
Hyatt was reportedly also in talks to purchase Starwood.
Jim Butler, head of global hospitality for corporate law firm Jeffer Mangels Butler & Mitchell, said the merger will make it harder for franchise investors to negotiate deals. Part of Butler's job is to represent a Chinese investment group that is interested in hotel franchises.
"I'm concerned about the decrease in competition," he said. "The options have been going down for many years and this is a huge consolidation in the industry. I'm concerned that this is going to make this more difficult to get fair terms for owners and developers. The brands have all the power."