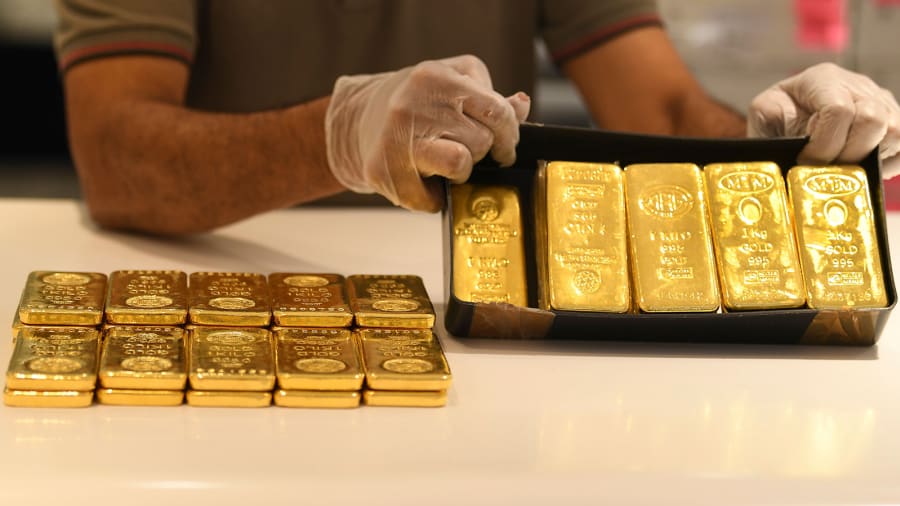 Head of The General Division for Gold and Jewelry at the Federation of Egyptian Chambers of Commerce Hani Milad said on Tuesday that Mother's Day is a strong reason for buying gold. Therfore factories work to produce light gold ornaments that children can buy for mothers.
Egypt celebrates Mother's Day on March 21st to honor the mother, as well as motherhood, maternal bonds, and the influence of mothers in society.
During a phone-in with Sada al-Balad satellite channel on Tuesday, Milad said that the 21-karat gold reached LE 1,900 per gram.
He added that manufacturers of gold ornaments produced a 24-carat gold bar worth LE 1,000, which is about half a gram, and can be purchased for mothers or on the occasion of Mother's Day.
Milad praised the decision to cancel the valuation fees for exporting gold ornaments abroad, which reflected positively on gold sales abroad, especially the Gulf countries.
He added that the valuation fees used to represent about one percent of its price, and therefore canceling it helps open new horizons for Egyptian gold within the Arab and international market.
Milad noted that a second shipment of gold jewelry was exported to Saudi Arabia during the current period, saying, "gold is a safe haven for investment. Since ancient times, gold has retained its value, and despite economic turmoil and changes, it remains safe."