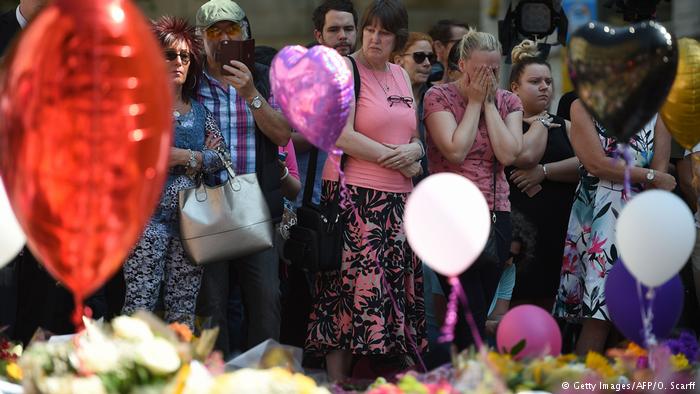 The homeless man claimed to have helped wounded concert goers in the immediate aftermath of the bombing at an Ariana Grande concert. Video recordings from the scene showed a very different story.
A homeless man who claimed to have helped victims of a suicide bombing during a pop concert at Britain's Manchester Arena in May pleaded guilty to stealing from them on Wednesday.
Chris Parker made headlines after British media interviewed him following the attack at the Ariana Grande concert that killed 22 people and injured 59.
The 33-year-old said in an interview with the PA news agency that "instead of running away [after the explosion] my gut instinct was to run back and try and help." He added that a woman had died in his arms while he was attending to her.
Parker received more than $65,000 (€54,000) in donations after people raised money on a fundraising website in response to the interview.
However, security footage showed Parker had been wandering between the victims as they lay wounded and dying on the floor.
Police arrested Parker, who has previous convictions for burglary, on Tuesday after he failed to appear at Manchester Crown Court.
He admitted to stealing a mobile phone from a 14-year-old and a bank card from an elderly woman. He later used the card at a local hamburger restaurant.
Parker will be held in custody until his sentencing on January 30. Judge David Hernandez said a prison term was "most likely."