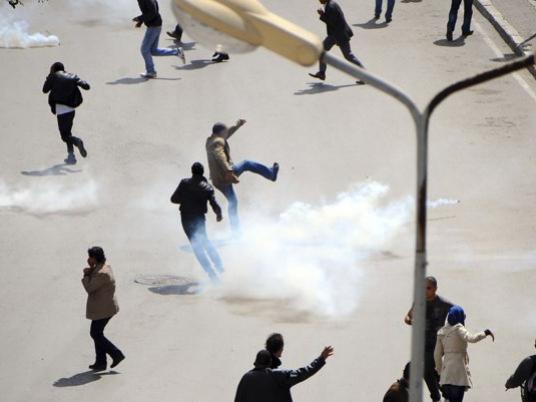 A Tunisian cigarette vendor who set himself alight in a street of the capital Tunis has died from the severe burns he suffered, a medical official said on Wednesday.
Twenty-seven-year-old Adel Khadri, who torched himself on Tuesday, "died today at 5:30 am (0430 GMT) as a result of severe burns," Imed Toiuibi, the director of the Ben Arous Burns Centre, told AFP.
Officials said Khadri, from a very poor family in the northwestern locality of Jendoubam, had arrived in the capital a few months ago to look for work.
Witnesses quoted him as shouting: "This is a young man who sells cigarettes because of unemployment," before setting himself on fire on the steps of the municipal theater on Habib Bourguiba Avenue — epicenter of the uprising that toppled ex-dictator Zine al-Abidine Ben Ali more than two years ago.
The revolution was sparked by the self-immolation in the town of Sidi Bouzid of Mohamed Bouazizi 17 December 2010, in a drastic act of protest against police harassment.
Economic and social difficulties were the key factors that brought down Ben Ali's regime and in two years since he fled to Saudi Arabia, unemployment and poverty still plague the North African country.
Parliament was to meet on Wednesday to vote on a new government to pull the country out of its long-running political crisis, after premier-designate Ali Larayedh assured MPs on Tuesday his new team was up to the job.