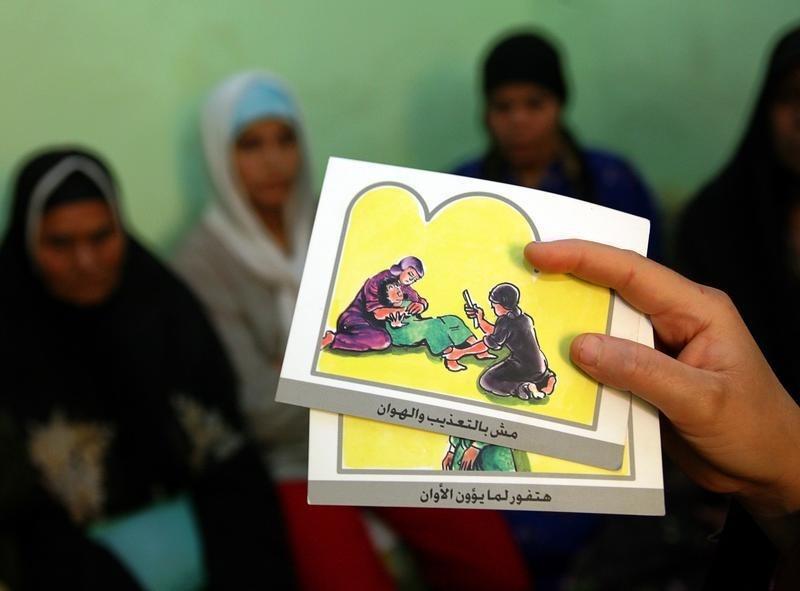 A man in Qena, Upper Egypt sued his wife for subjecting their daughters to female genital mutilation (FGM).
Nour Eddin al-Hanafy said that he filed a case against his wife last month, accusing her of violating the law by subjecting their two daughters to the FGM procedure.
During a phone-in with TeN satellite channel on Monday, Hanafy said that he consulted religious clerics and they said that FGM is banned in Islam and by law.
"I have been working in Saudi Arabia for more than 12 years and I have dealt with many of the different nationalities from Islamic countries. None of them are doing FGM except Egypt and Sudan," he said.
Hanafy added that he asked religious scholars in Saudi Arabia and Egypt, who agreed that circumcision for females is not obligatory.
"The case was adjourned until December 24, and I'll continue with it. I need to obtain the rights of my girls and hold the mother accountable. Doctors said that circumcision causes great psychological and physical damage to girls," Hanafy said.
"When my wife told me she would circumcise my daughter, I refused and warned her, but she circumcised them, so I filed a case against her for to get her punished," he said.
Female Genital Mutiliation is "the partial or total removal of the female external genitalia, or other injury to the female genital organs for cultural or other nontherapeutic reasons," as defined by the World Health Organization. Short and long-term complications of the process include severe pain and pregnancy complications.
Female Genital Mutilation was criminalized in Egypt in 2016. Still, a 2016 survey by the UN Children's Fund indicates that 87 percent of women and girls aged 15-49 in Egypt have undergone the procedure.
However, criminalizing FGM is not Egypt's first effort to combat the phenomenon. In 2007, the Ministry of Health issued a decree officially banning female circumcision.
Edited translation from Al-Masry Al-Youm