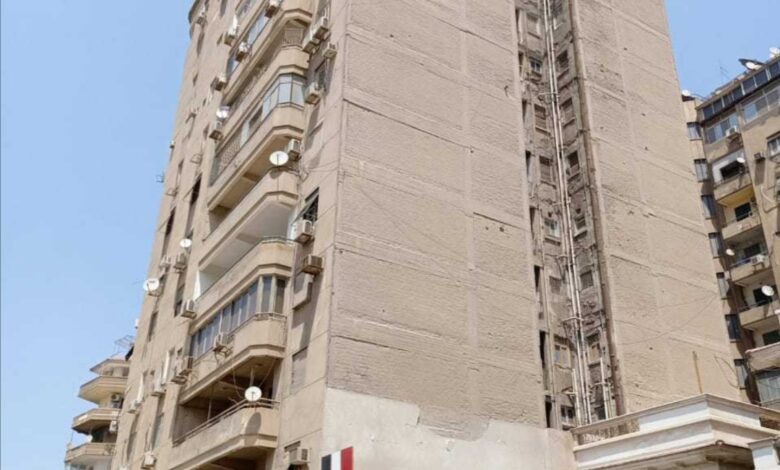 The Public Prosecution office in Egypt is investigating a murder in the upscale neighborhood of Zamalek, which which witnessed the murder of 5 people.
Included in the number of the deceased is the perpetrator, who shot himself.
Preliminary investigations indicated a dispute between the man and his wife, which developed into him shooting her, her mother,  his sister and her ex-husband, before taking his own life.
Menna, Nour's sister, the victim of the Zamalek massacre, revealed details of the killing of her sister and her mother at the hands of the husband.
Menna said on her Facebook account: "The accused killed my mother and my sister and his sister, and her ex-husband and committed suicide because the police arrived. I will never forgive him… I will never forgive the one who did this to my family."
Menna said that her sister and her mother went to Zamalek's apartment because: "My sister was going to bring her furniture and prepare her apartment to move, and there were no differences at all… The crime is premeditated," adding: "the accused was taking drugs… and I have nothing to say, and our Lord is the avenger."
The experts of the Forensic Medicine Authority completed the autopsy procedures for the victims of the Zamalek massacre on Thursday evening.
The families of the victims received the bodies for the burials issued by a decision by the Public Prosecution.
The Public Prosecution also said in a statement, that it had received a notification of the death of four people, and the injury of a woman who died later on in hospital.
The Public Prosecution have so far heard the statements of seven witnesses.
Investigations have concluded that the accused had a relationship with another woman which caused a dispute.
The dispute led them to organize a meeting at the residence of the murderers sister in Zamalek to end this dispute in the presence of the two parties' relatives.
The investigations indicated that when a discussion arose between the two parties regarding the conflict, the accused became enraged and took from a bag a machine gun, from which he fired live bullets.
When the police came and tried to enter the house, he fired other shots at the woman and her mother, killing them.
His sister and her ex-husband who tried to stop him were also killed.
There was a prior report from the murders sister that they had admitted him to a psychiatric clinic about three months ago.