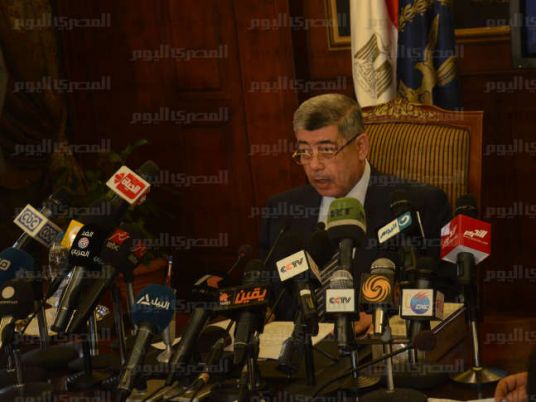 A film producer has impersonated a deputy interior minister in order to embezzle from several public figures, whom he asked to donate to the Long Live Egypt Fund as well as other charity projects.
The ministry's information department arrested the suspect after several reports were filed against him and referred him to prosecution. He was remanded into custody pending investigation.
Former Education Minister Ahmed Zaki Badr was one of the suspect's victims. He filed a police report claiming a person who said he was the deputy interior minister demanded donations for national and charity projects and got LE15,000 from him. Investigations have confirmed that the 28-year old suspect impersonated the deputy interior minister and called the current Helwan University president to ask him for Badr's number.
Another report was made by businessman Yehia Sharar, who manages a Cairo hotel. Sharar accused the suspect of pocketing LE50,000 of his money.
In related news, prosecution has ordered the arrest of a policeman who is accused of taking drugs at a well-known restaurant on Haram Street.
According to investigations, workers at the restaurant contacted police when they noticed that a man inside the bathroom refused to leave. Raiding the restaurant, police found the suspect with a bloody syringe and drugs next to him. It was later revealed that he is a policeman from Aswan.
Edited translation from Al-Masry Al-Youm