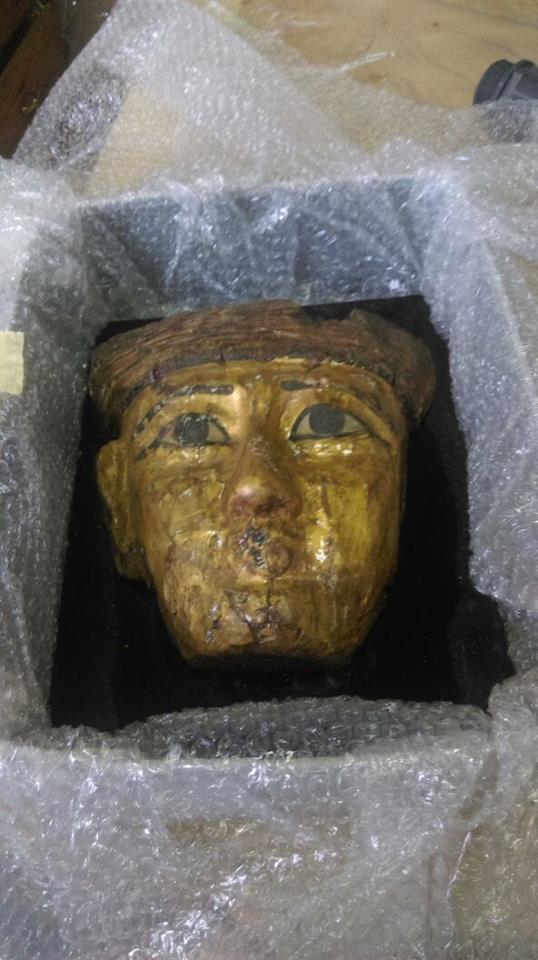 A man has handed over a pharaoh's golden mask that his son received as a birthday gift, the Antiquities Ministry said in a statement on Thursday.
French-Egyptian citizen Shehab al-Farouk Omar handed a golden mummy mask to the ministry after a friend passed it to him for his son't birthday, the statement said.
Supervisor General of the Antiquities Repatriation Department Shaaban Abdel Gawad described the man's decision to hand over the object to the authorities as a "symbol of patriotism and good will of an Egyptian person."
He called on all people who possess any ancient artifacts to follow Omar's example and return to the ministry. In so doing, they will help to protect and preserve Egypt's cultural and archaeological heritage, he said.
Sabah Abdel Razak, director general of the Egyptian Museum in Tahrir Square, said that the mask is now at the museum, where it will be examined to confirm its authenticity.
So far, the mask has not been dated, she said.