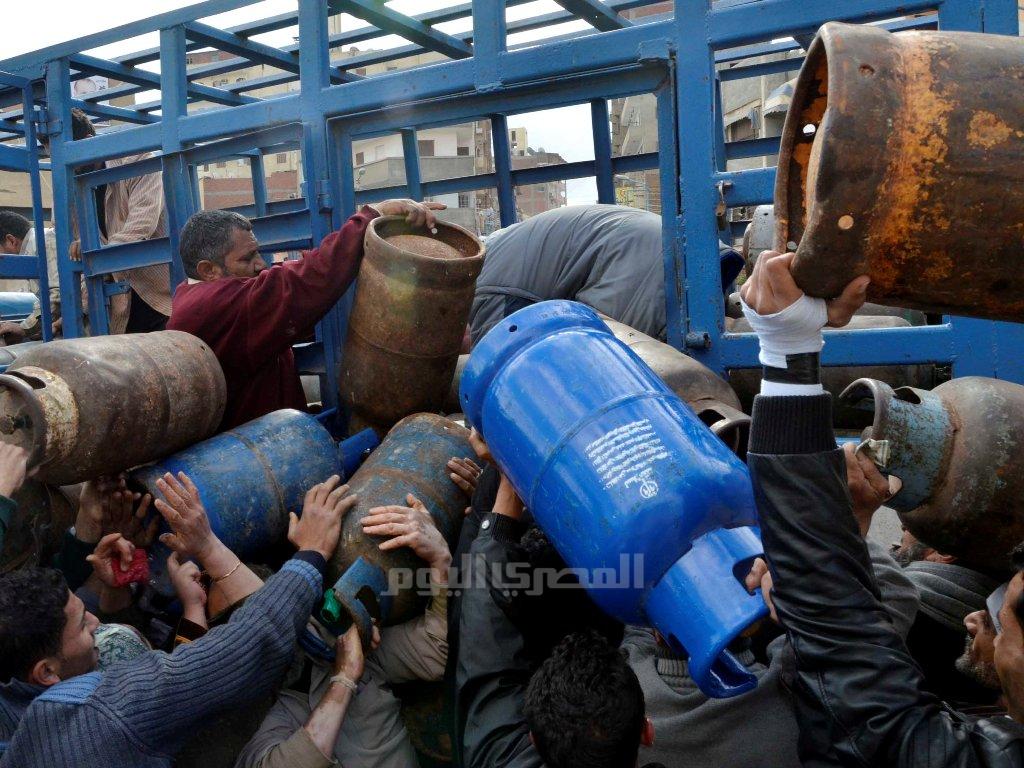 The website Al-Arabiya claims an Egyptian man "died of happiness" after finally receiving a butane gas cylinder after a three-hour-long wait.
Upon receiving the cylinder, Ibrahim reportedly suffered a bout of low blood pressure that caused his death. The website said the fatal change in blood pressure was due to the happiness of receiving the cylinder, though other factors are more likely.
Masr al-Qadeema police station was notified by citizens over the death of Ibrahim inside a stock of butane gas cylinders.
Ibrahim had gone to the stock to obtain the cylinder at its original price to avoid other merchants who have taken advantage of the crisis to raise its price up to LE50 and citizens often must wait in long lines.
Edited translation from Al-Masry Al-Youm