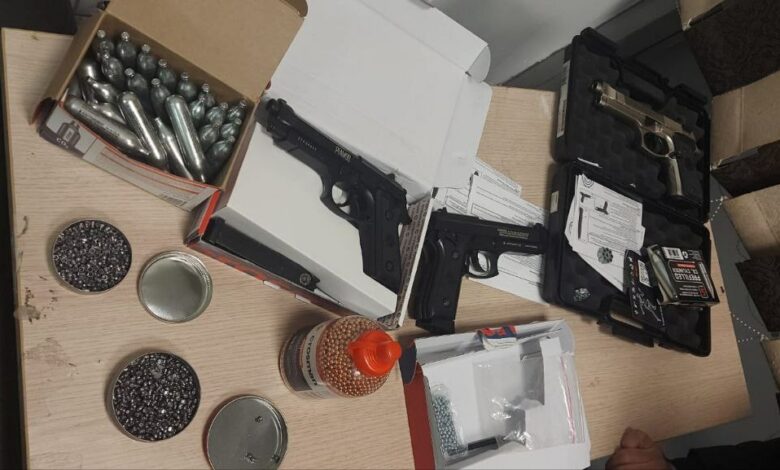 Cairo airport customs authorities announced the arrest of an Egyptian man coming from Frankfurt, after he tried to smuggle air guns and several cartridges through the airport.
The customs said that during the procedures for passengers of Lufthansa airlines flight coming from Frankfurt, the customs stopped a passenger while trying to leave the gate of the customs.
He denied possessing anything he must disclose to authorities or worth paying dues and fees.
According to the customs, when his bags were scanned on the X-ray, it was noticed that there were metal condensates in the form of weapons.
The passenger's bags were searched manually, which resulted in the seizure of three prohibited air guns, 6,496 air cartridges and 34 air tubes.
Customs filed a case with the incident, and the passenger was referred to the competent prosecution.