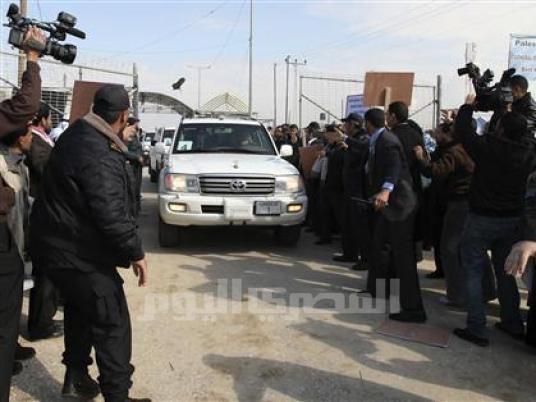 Nouri al-Maliki said on Wednesday the appointment of Haider al-Abadi to replace him as Iraq's prime minister violated the constitution and "had no value".
In a televised speech, Maliki said everyone should accept a pending federal court ruling on an objection he filed against Abadi's appointment, and said his government would continue until a final decision was made.
Abadi won swift endorsements from the United States and Iran on Tuesday as he called on political leaders to end feuds that have allowed Islamist militants to seize a third of the country.
State television on Wednesday reported that Abadi was working on forming a new cabinet and developing a government program in agreement with other political blocs.
But Maliki has so far refused to step aside after eight years as premier. Critics have accused the Shia Islamist of marginalizing the country's once-dominant Sunni Muslim community during his rule and thereby worsening the country's crisis.
On Wednesday, Maliki said the decision to appoint Abadi as prime minister was not valid without a decision from the Federal Court on an appeal he said he filed on Tuesday against the decision to task Abadi with forming a new government.
"The violation that occurred has no value and its consequences have no effect," he said. "This government is continuing, and will not be changed except after the Federal Court issues its decision."