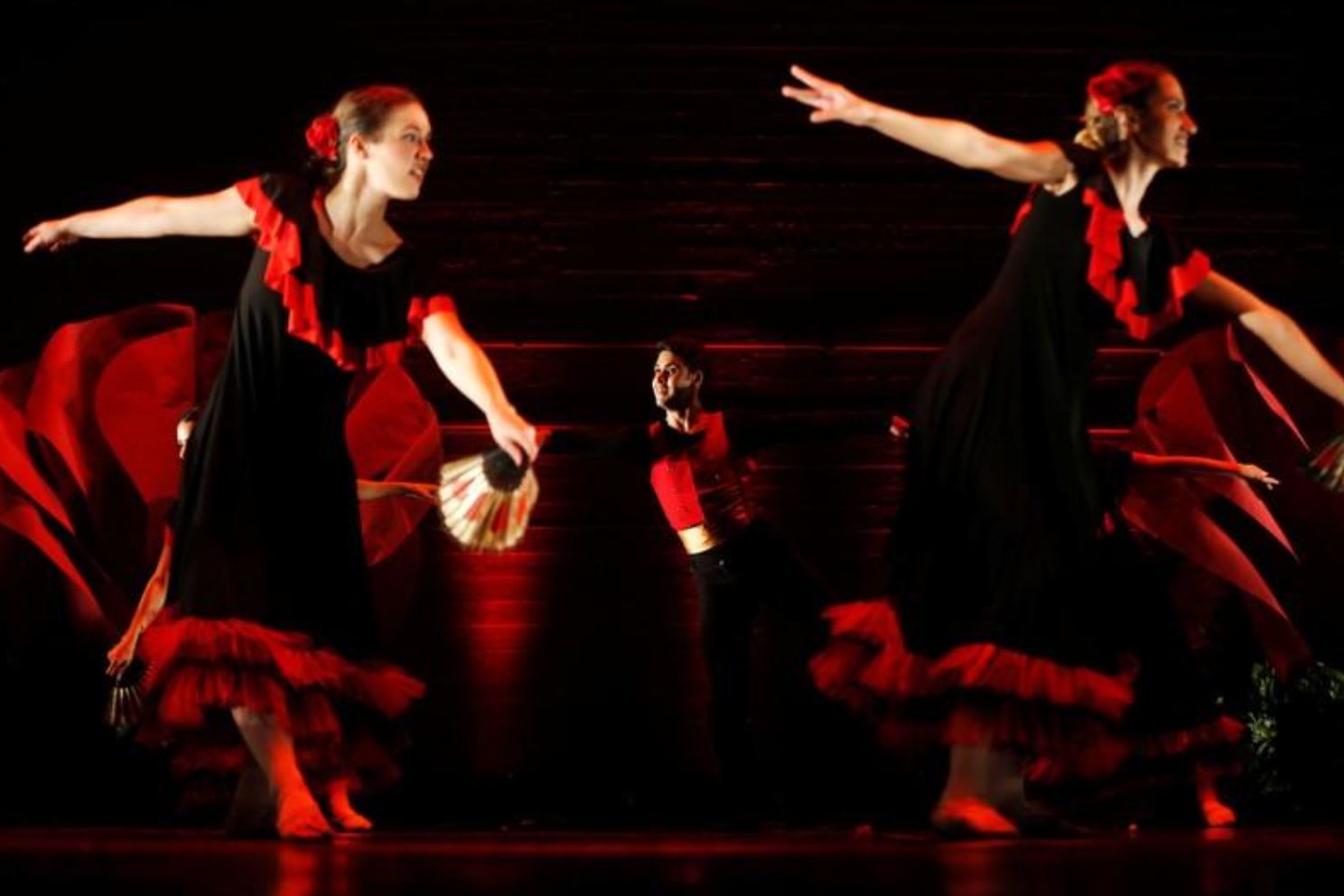 AMMAN (Reuters) – When Rabee Shrouf put on his first pair of ballet shoes two years ago, he knew he had found his calling. The Jordanian's lifelong dream was to be on stage and as a ballet dancer in Amman, he wanted to shatter stereotypes along the way.
"When you are immersed in the world you love, everything around you disappears," the 22-year-old said. "This is what it feels like when I'm on stage."
Shrouf, who dances in his spare time while studying languages and translation at university, is one of few male dancers in Jordan, where his hobby often carries a social stigma for men.
"Why did I choose ballet? Because it is a very difficult art form, one of the most difficult in the world," he said.
The youngest of six children, Shrouf grew up in an artistic household. His father was a singer and musician who encouraged his performing dreams.
But while confident dancing on stage, Shrouf has struggled telling people about his ballet passion, worried how it would be perceived. He has faced some pressure to pursue other interests, but has refused to give ballet up.
"If you don't pursue what you love, and if you don't persist and believe in yourself, then those around you will not believe in you," he said.
Shrouf last week danced in a show directed and choreographed by Rania Kamhawi, who founded Jordan's first ballet and contemporary dance company, MISK, in 1996.
Kamhawi, who trained in ballet in Britain, said ballet was growing among Jordanian audiences, who usually prefer performances by folklore or contemporary dance groups.
"There is a niche audience that loves ballet, but what I have noticed is that there is a huge audience for folklore," she said. "So we are incorporating techniques from folklore into ballet in order make it more lively and attract a wider audience."
Today, MISK, which puts on shows at least once a year, counts 12 dancers. Shrouf is the only man.
"It's a worldwide problem, not just in Jordan but I think this stigma is fading with the emergence of (television) shows like 'So you think you can Dance'," Kamhawi said of the lack of male ballet dancers. "This is breaking some old stereotypes."
Shrouf hopes to form a male dance group, even if he acknowledges he may have to hang up his ballet shoes for a more traditional career: "I won't give up, I will continue to work hard and pursue what I love."