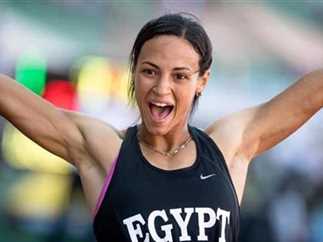 Passant Hemida won the gold medal in the women's 100-meter sprint at the Mediterranean Games, which is currently being held in the Algerian city of Oran, RT reported.
Hemida thus won Egypt's sixth gold medal in the Mediterranean Games.
Hemida came first in the race with a time of 11 seconds and 10 milliseconds.
Hemida qualified for the final, with a time of 11.23 seconds in the semi-final race.
The Egyptian delegation is participating in the 19th edition of the Mediterranean Games with 177 male and female players.
With that result, the Egyptian mission raised its medal tally in the Mediterranean Games to 27 assorted medals, six gold, six silver and 15 bronze.