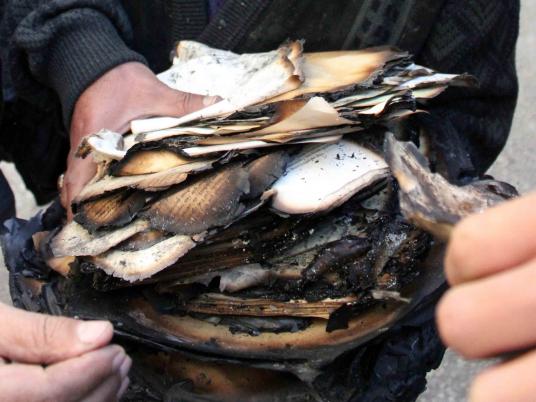 One of the nation's largest power stations came to a complete halt today due to a lack of gas, triggering another round of power cuts across the country.
The Ministry of Electricity had to cut power in several governorates on Monday in response to the Koraymat station's failure in order to protect the national grid from collapse.
Minister of Electricity Saad Mahmoud Balbaa told Al-Masry Al-Youm that this is the second time in a short period that the Koraymat station crashed. "We are waiting for the gas supply," he said.
Citizens should be conservative in their electricity consumption, said Egyptian Electricity Holding Company president Gaber Desouky in response to the situation.
An engineer at the Koraymat station told Al-Masry Al-Youm that he wondered why there is still a gas shortage, now that Egypt has stop exporting fuel to Israel. He called on President Mohamed Morsy to immediately find a solution to supplying fuel to power plants.
In Gharbiya dozens of residents submitted complaints to the governor's office after electricity went off for more than four hours.
In Minya, blackouts in northern cities and villages adjacent to the Misr-Aswan agricultural road led to road accidents.
The country experienced frequent power cuts throughout August, but the electricity supply stabilized last month. Many governorates saw protests against almost daily blackouts, while some activists have called on people to refrain from paying power bills.
Edited translation from Al-Masry Al-Youm