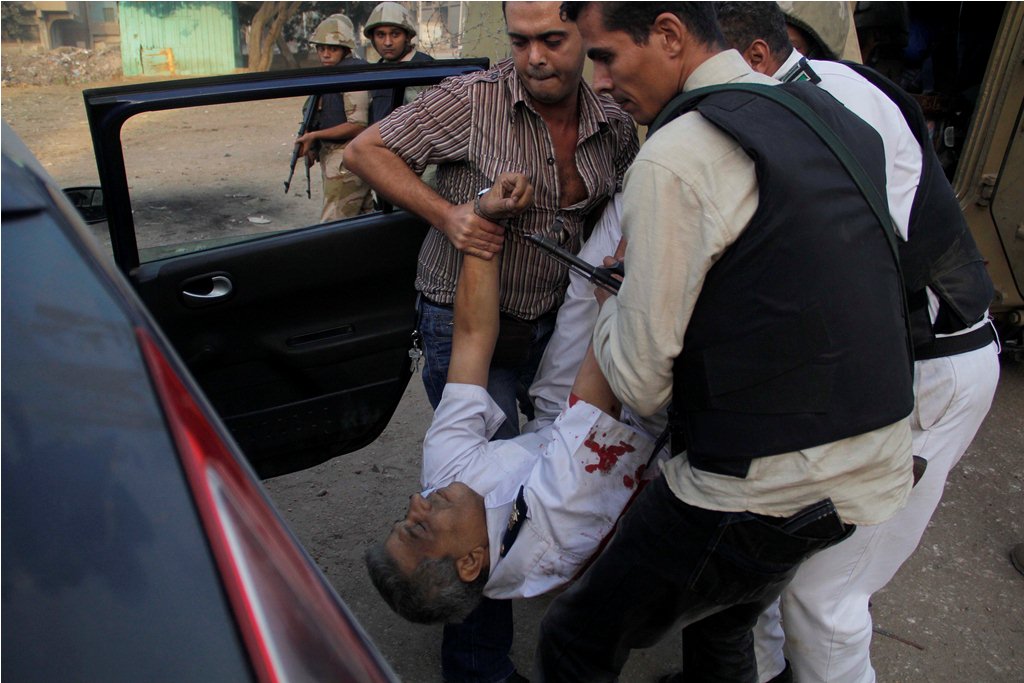 Mohamed Rashida, the main defendant in the Kerdasa incident, was shot dead after exchanging fire with security forces on the 26 July Corridor early on Sunday. Rashida died after receiving two shots in his back.
Rashida was wanted by police for his alleged involvement in the killing of 11 policemen at the Kerdasa Police Station.
According to investigations, Rashida was not carrying his national ID card when he was stopped but instead had an automatic rifle, which he allegedly used against the security forces that stopped him.
Investigations also mentioned that Rashida was using a car stolen from the Haram district. Security forces are tracking another suspect who was accompanying Rashida in the car.
Police forces had invaded Kerdasa, a haven for Islamist groups, in September after the ouster of former President Mohamed Morsy and in response to an attack on the district's police station that killed 11 officers including the Giza deputy security chief.
There are currently 188 suspects being tried for alleged involvement in the assault on the police station.
Edited translation from Al-Masry Al-Youm