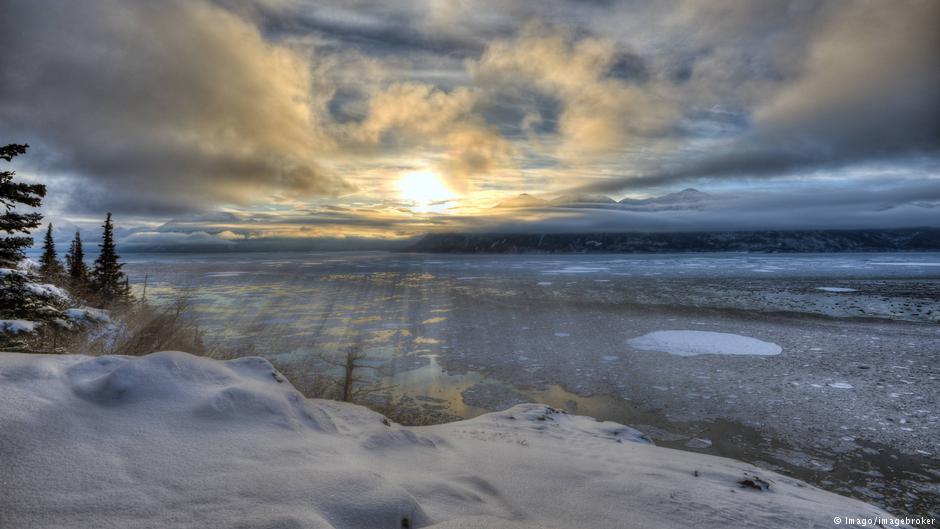 An 8.2 earthquake in the Gulf of Alaska triggered a tsunami warning in the US state and parts of Canada. The epicenter of the quake was detected east of Chiniak island.
US authorities issued a tsunami warning for coastal areas of Alaska after an 8.2 earthquake hit the Gulf of Alaska on Tuesday. Parts of Canada's British Columbia also face a tsunami risk.
"If you are located in this coastal area, move inland to higher ground," Anchorage Office of Emergency Management said. "Tsunami warnings mean that a tsunami with significant inundation is possible or is already occurring."
Scientists located the epicenter of the earthquake some 280 kilometers (174 miles) southeast of Kodiak, Alaska, at a depth of 10 kilometers.
Authorities also issued a "tsunami watch" warning for the entire US west coast and Hawaii.
"Based on all available data a tsunami may have been generated by this earthquake that could be destructive on
coastal areas even far from the epicenter," the Pacific Tsunami Warning Center said.
The quake hit early in the morning local time.