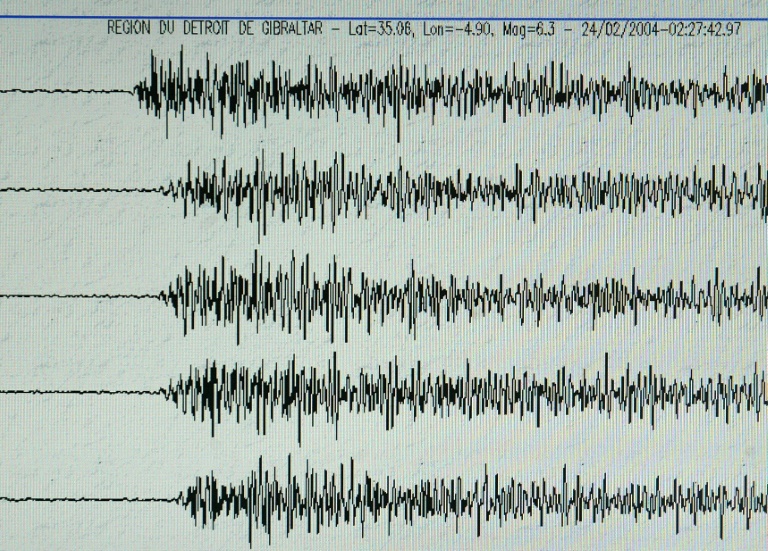 The Head of the National Research Institute of Astronomy and Geophysics (NRIAG) Mohamed al-Kady announced Saturday, that the Egyptian National Seismic Network (ENSN) recorded an earthquake in the eastern Mediterranean Sea with a magnitude of 5.4 on the Richter scale.
"The earthquake was felt by some citizens in Cairo and the Nile Delta cities, because of its depth, which was at 80 km," Kady said a statement.
An earthquake of the same magnitude previously hit Egypt back in May.
A statement from the institute detailed that the 10km main earthquake hit at exactly 1:21 am Cairo local time at the time, extending 345 km away from the city of Marsa Matrouh to the Cretan islands in Greece.
It added that an aftershock earthquake measuring 4.4 on the Richter scale was monitored at 2:02 am, 31 km and 340 km north of Matrouh city.
The Institute confirmed that no damages were recorded as a result.
A sudden earthquake struck Egypt's Berket al-Saba in the Monufiya governorate on December 2019, causing panic among the city's residents and leading to major cracks in one of the area's main bridges.
In July last year, a 3.7 magnitude earthquake hit North Sinai at 10:35 am with no casualties, the National Seismological Network for Monitoring Earthquakes stated.
July 2019 saw three other earthquakes strike Egypt, according to the chairman of Egypt's National Seismic Network Gad Mohammed al-Qadi, who stated that a 2.7 magnitude earthquake hit east of Cairo on July 12 with no casualties reported, while another 1.8 magnitude earthquake hit the area on July 6 and a 4.4 magnitude earthquake hit north of Alexandria on July 5.
On November 22, 1995, the largest of Egypt's earthquakes in modern history measured 7.2 on the Richter scale. It hit the city of Nuweiba on the Red Sea, killing five people and wounding dozens of others. It was felt in North Africa, Spain and Turkey.
An earthquake took place on October 12, 1992, measuring 5.6 on the Richter scale, killing 541 people and injuring 6,522 others. It destroyed 398 buildings and left 8,000 other buildings threatened with collapse.
In 1903, Egypt was hit by an earthquake, which was the strongest of the last century, killing 10,000 people.
One of the most famous earthquakes recorded in the history of ancient Egypt was a massive one that struck Alexandria and caused parts of the city to sink into the Mediterranean Sea, including the Isis Temple.