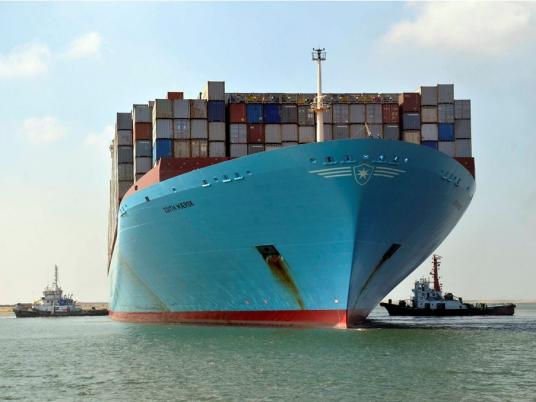 Danish shipping company Maersk said on Wednesday the crew of the Maersk Tigris container ship were safe and "in good spirits" after Iranian authorities seized the ship in the Strait of Hormuz the previous day.
Maersk, the world's largest container shipping concern, said it was in dialogue with the Danish Foreign Ministry and seeking more information as it still did not know the reason for the seizure of the vessel.
Iranian patrol boats intercepted the cargo ship in the Strait of Hormuz and fired warning shots, raising tensions in one of the world's busiest oil shipping lanes and spurring the United States to send military vessels to monitor the situation.
Maersk said the vessel was diverted in international waters. Iranian authorities quoted by official media said the Maersk Tigris was seized in Iranian territorial waters.
Iranian media cited an official as saying the seizure followed a court order ruling on a complaint about debts made by a private Iranian company.
"We are in ongoing contact with Rickmers Shipmanagement and are pleased to learn that the crew (are) safe and under the circumstances in good spirits," Maersk said in a statement.
"We are continuing our efforts to obtain more information about the Iranian authorities' seizure – in international waters – of Maersk Tigris. We are not able at this point to establish or confirm the reason behind the seizure."
The 65,000-tonne Maersk Tigris, flagged in the Marshall Islands, is managed and crewed by Rickmers Shipmanagement but on hire to Maersk Line, the shipping unit of Maersk. Rickmers said there were 24 crew, mostly from eastern Europe and Asia.
The Danish Foreign Ministry said it was monitoring the situation closely and was in contact with Maersk.
The standoff came at a critical juncture in US-Iranian relations, which could thaw should a tentative nuclear deal between Tehran and six world powers including Washington be clinched. It also coincides with heightened tension between regional arch-rivals Iran and Saudi Arabia over the escalating civil war in Yemen in which they support opposing sides.