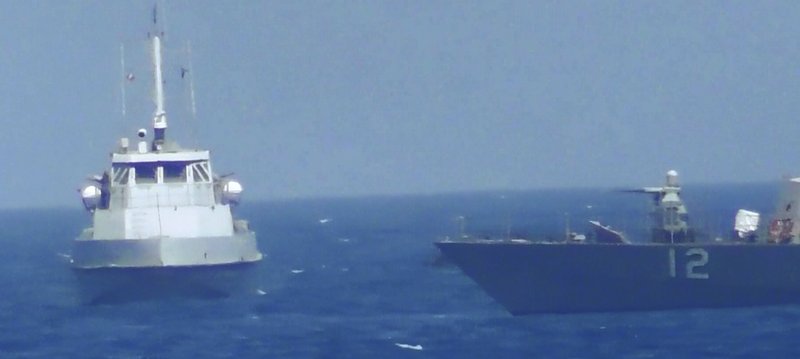 In his first game in an Oakland Raider uniform, Marshawn Lynch didn't play a down.
Yet he provided the most vivid image of the night, sitting for the national anthem before the Raiders' 20-10 preseason loss to the Arizona Cardinals on Saturday.
The ex-Seattle running back, who came out of retirement to sign with his hometown Raiders, sat on an orange cooler with his arms resting on his knees, while others around him stood.
Although he rarely talks to the media, Lynch has voiced support for quarterback Colin Kaepernick's decision to kneel during the anthem last season to protest what he saw as a pattern of police mistreatment of people of color.
Lynch was gone from the locker room by the time reporters arrived.
Coach Jack Del Rio said he spoke to him about the issue after the game.
"He said, 'This is something I've done for 11 years. It's not a form of anything other than me being myself,'" Del Rio said.
The coach said that he told Lynch "just so you understand how I feel, I very strongly believe in standing for the national anthem but I'm going to respect you as a man. You do your thing."
"So that's a non-issue for me," Del Rio said.
Quarterback E.J. Manuel said he didn't know Lynch hadn't stood for the anthem.
"Obviously, we all support Marshawn because he's part of our team, but I think that is more of a personal thing," Manuel said. "I can't really comment on it too much."
Arizona dominated the game in the first half, building a 17-3 lead.
Carson Palmer threw a 12-yard touchdown pass to Brittan Golden to cap his brief preseason debut, while Oakland quarterback Derek Carr watched the game from the sideline.
Palmer, at age 37 beginning his 15th NFL season, directed Arizona on a 12-play, 70-yard touchdown drive to start the game. It looked as if the Cardinals were headed for a short field goal, but the Raiders were called for covering the snapper on the kick, giving Arizona a first down and setting up its opening TD.
He would like to have played more than one series.
"I thought I was going to get the first quarter," Palmer said. "That's what (coach Bruce Arians) said last night at the team meeting. I missed a couple. I missed a long one to Jaron (Brown) and wanted to kind of redeem myself. I didn't get that chance. I've got to wait until next week."
Two of the Raiders' top defensive players, All-Pro defensive end Khalil Mack and linebacker Bruce Irvin, joined Carr and Lynch as spectators.
While it was the preseason opener for Oakland, it was Arizona's second outing. The Cardinals starters did not play in the team's 20-18 loss to Dallas in the Hall of Fame Game.
NO CARR: Carr had been expected to see his first action since breaking his right leg in a game last Christmas Eve, but Del Rio chose to have his starter sit out the opener.
"It was my decision," Del Rio said. "There were several guys that didn't play and that was one of them. We'll get ready for next week."
BACKUP BATTLE: Manuel got the start at quarterback for Oakland and had a strong showing in his battle with Connor Cook for the backup job. Manuel completed 10 of 12 passes for 107 yards.
Cook played the entire second half, going 10 of 21 for 81 yards.
CARDINALS QBs: Drew Stanton, who appears to have a firm hold on the backup quarterback job despite the addition of Blaine Gabbert, had a strong first half in relief of Palmer.
Stanton, Palmer's backup for the past four seasons, completed 11 of 15 passes for 112 yards, including a 7-yard TD pass to tight end Troy Niklas.
Gabbert played most of the second half, completing 5 of 9 passes for 53 yards.
JUST WATCHING: Neither of Oakland's two top draft picks played. Cornerback Gareon Conley, the first-round pick, and the second rounder, safety Obi Melifonwu, are nursing injuries.
Arizona wide receiver John Brown, slowed by a quadriceps issue, did not play.
OFFENSE RESTS: The only members of Oakland's first-team offense to play were tackles Marshall Newhouse and Vadal Alexander.
QUOTABLE: "That's where I'm from. That was very tough to see. Not to get all into politics, but just the division that we're seeing in our country is saddening and we've got to get it figured out," Manuel, who comes from Virginia Beach, Virginia, on the violent events in his home state on Saturday.