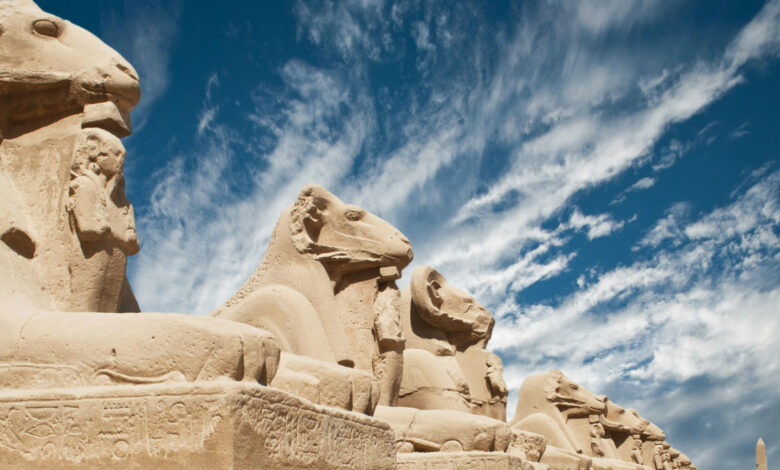 The Tourism and Antiquities Ministry announced the inauguration of the Rams Road and celebrations at the Karnak Temple will take place in several weeks.

The Rams Road connects the temples of Karnak and Luxor at a length of 2,700 meters.
Development work is ongoing in the streets and squares of the tourist governorate in preparation for the grand ceremony, which ill witness the presence of international personalities and local officials.
The General supervisor of the restoration project of the Rams Road, Mostafa al-Saghir explained that the ceremony will serve as an embodiment of the ceremony that was held in the past on the Opet Festival for ancient Egyptians/
The ceremony involved priests carrying boats and moving from the Karnak Temple to Luxor Temple amid musical instruments.

Restoration work is carried out to a number of rams in the Karnak Temple, along the Rams Road as well as five other ram statues that were discovered during the past week. The discovered statues are currently being installed, restored and returned to its original locations, said Saghir.