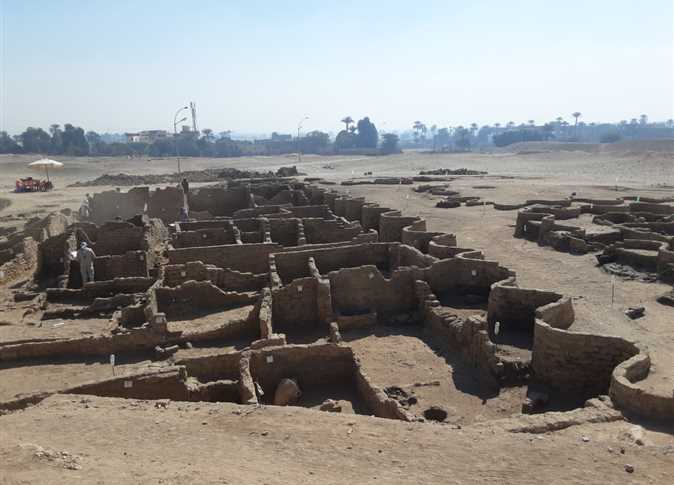 The Guardian newspaper reported on the discovery of the 3,000 year-old Lost Golden City in Luxor, describing it as the largest discovered in Egypt and the most important archaeological discoveries since the discovery of King Tutankhamun's tomb.
The newspaper quoted archaeologist Zahi Hawass announcing the discovery of the city, which was buried under the sand and dates back to the era of Amenhotep III and was also used by Tutankhamun.
Betsy Bryan, a professor of Egyptology at Johns Hopkins University, called the discovery of the city the most important archaeological discovery after the discovery of Tutankhamun's tomb.
Pieces of jewelry such as rings were found, along with colored pottery vessels, scarab amulets, and mud bricks bearing the seals of Amenhotep III. Hawass said that many foreign expeditions searched for this city and never found it.
The Guardian said that Amenhotep III inherited an empire stretching from the Euphrates to Sudan, according to what archaeologists say.
Bryan said that the city will provide a rare glimpse into the life of the ancient Egyptians at a time when the empire was at its richest, and it would also help shed light on one of the most mysterious things in history, which are the reasons that made Akhenaten and Nefertiti decide to move to Amarna.
The British Daily Mail also commented on the important archaeological discovery, adding that the ancient Pharaonic city is the largest ancient city to be discovered in Egypt, having complete suburbs and a security system.
Amenhotep III, who was known for his interest in antiquities, died in 1354 BC, after he ruled for nearly four decades.