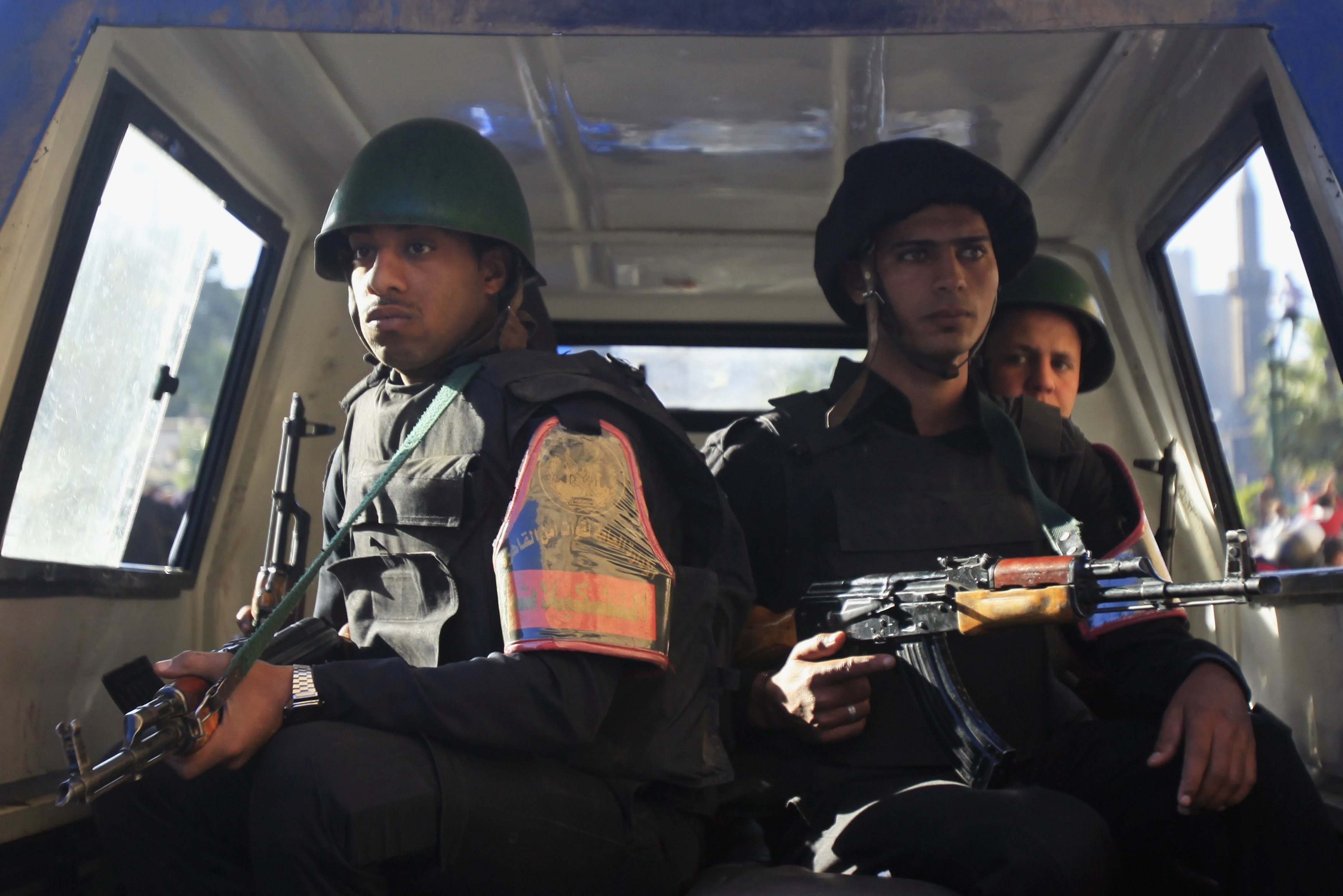 A number of residents of the Luxor district of Tiba have set two police cars on fire and hurled stones at the officers, apparently in response to the arrest of two men riding a motorbike without license plates, the Interior Ministry said on Saturday.
In statements to state-run news agency MENA, the ministry said additional security forces weresent to the scene of the incident to "control and disperse" the angry crowd, reports Aswat Masriya.
According to the ministry's narrative, security forces were investigating a report at the Tiba police station when they noticed a motorcycle passing by without license plates and arrested the two men riding the vehicle.
Angered by the arrest, local residents gathered and began throwing stones at the officers and setting fire to the police cars.
The ministry denied media reports that villagers from the Tiba area had detained two policeofficers.
According to Al-Masry Al-Youm, witnesses from al-Ashy village, North Luxor, confirmed that security forces arrested around 14 people in connection with the clashes.
Witnesses also said that personnel from the Central Security Forces and Public Security Forces have been dispatched to reinforce the military in restoring order.
Meanwhile, the Governor of Luxor, Mohamed Badr, has made contact with senior figures in the security forces and the heads of the main family clans in the area in an effort to contain the situation, reported Al-Masry Al-Youm.
The ministry said that it will notify public prosecution to begin investigating the incident.
The clashes in Luxor come just days after the Upper Egyptian city was named Capital of International Tourism for 2016 by the UN World Tourism Organization.
The clashes in Luxor point to simmering tension between police personnel and the communities they are tasked with policing. Several incidents of police brutality have sparked anger in various parts of Egypt over the past few months.
In April, a low-ranking policeman shot dead a tea vendor and injured two more people, in the upscale suburban neighbourhood of Rehab, after a quarrel over his refusal to pay for a cup of tea.
The incident was preceded by another in February when a policeman shot dead a driver in the Downtown neighbourhood of al-Darb al-Ahmar over the cost of loading goods.
Police brutality was one of the triggers of the January 25, 2011 uprising, sparked by protests on Police Day in Egypt aimed to draw attention to the police's use of excessive, at times fatal, violence.