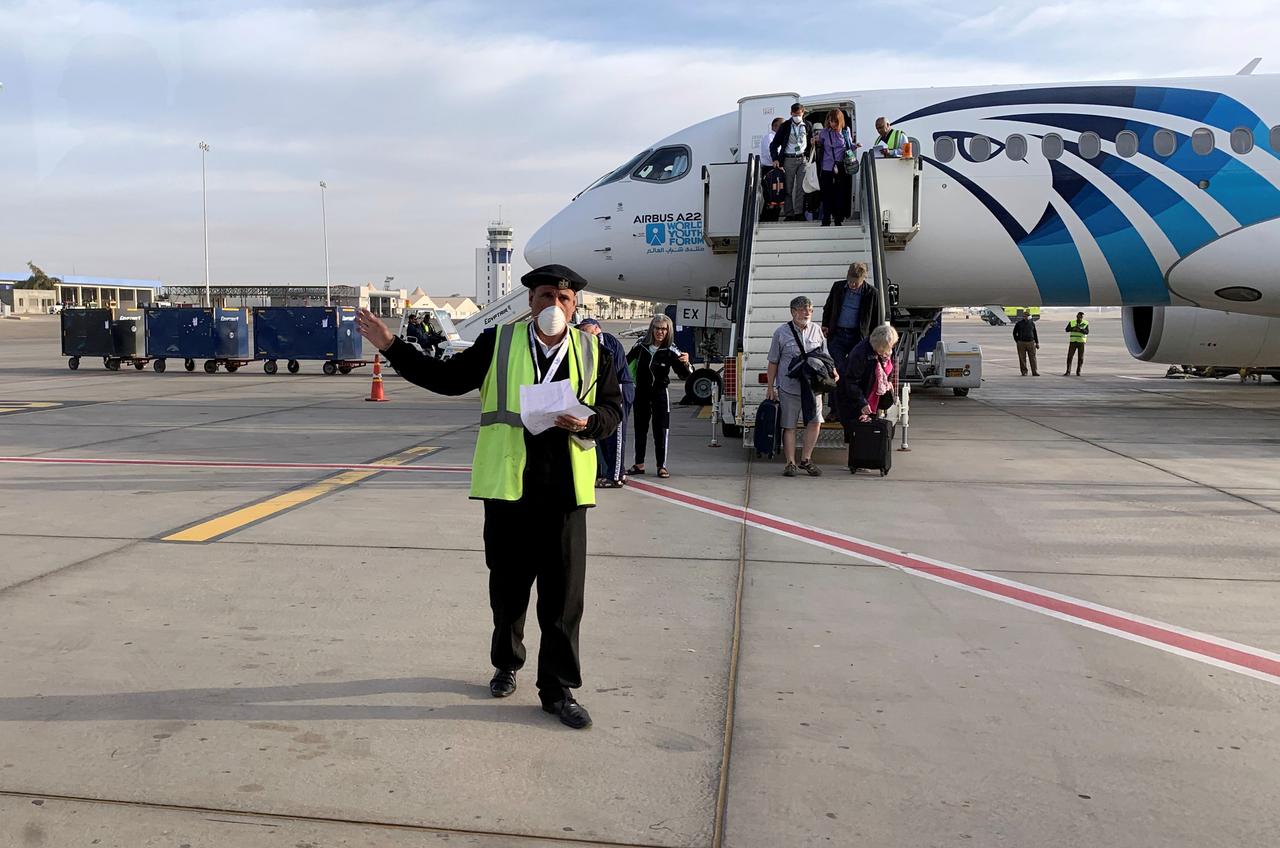 Luxor received its first charter flight coming from France on Sunday, following the resumption of inbound tourism to Egypt since July 1, 2020.
The Egyptian Tourism Authority said that the plane coming from Paris was carrying 178 French tourists.
An authority statement expllained that the members of the authority's office in Luxor welcomed the tourists and presented them with roses, souvenirs and pamphlets about various Egyptian tourist destinations – all while adhering to all precautionary measures and health safety controls.
It added that a charter flight is scheduled to operate once a week from France to Luxor until November of this year.
On Saturday evening, Luxor received the first charter flight from the Spanish capital, Madrid, to Luxor, which was carrying 114 tourists.