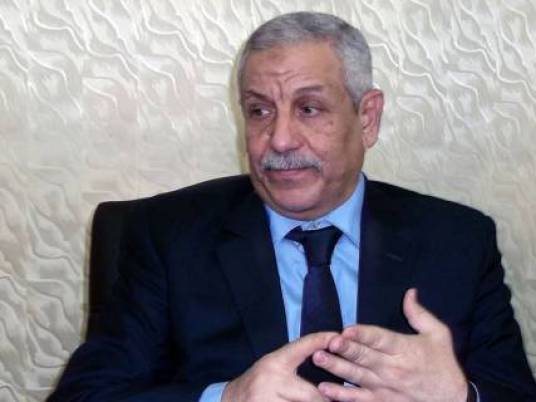 The newly appointed Luxor governor Adel Asaad al-Khayyat, infamous for his ties to Jama'a al-Islamiya, denied Saturday statements by senior group figures that he had resigned from the post after continued protests against him.
The installment of Khayyat as new governor last Sunday drew heavy criticism from the opposition and the tourism industry in the form of protests over the past week. Jama'a al-Islamiya has been implicated in a terror attack in Luxor which killed 58 tourists and 4 Egyptians in 1997.
Khayyat told Turkish news agency Anadolu that he is not thinking about resigning, although he is currently in his hometown of Suhag, awaiting the outcome of recent events. "There will be no resignation Insha'Allah (God willing)," Khayyat said.
Senior figures from the group's political arm, the Construction and Development Party, told the London based pan-Arab daily newspaper Asharq Al-Awsat earlier Saturday that Khayyat had resigned over mass protests demanding his ouster.
"Al-Khayat resigned so that people could realize that we are not interested in the job and are not clinging to it," Construction and Development Party head Nasr Abdel Salam reportedly said.
Abdel Salam addressed those who "want to push Jama'a al-Islamiya to anger and to return to violence," asserting that "no one would ever succeed in luring us to violence."
The governor failed to reach his office on Wednesday as angry protesters blocked the road to the governorate building, setting tires on fire. Residents, tourism sector employees, and secularist groups have all joined the demonstration.
Khayyat had postponed starting his work to "ensure everyone's safety," according to Abdel Salam, and in fear of clashes between his opponents and supporters, after the latter have had to form a human shield around him to protect him.
"Khayyat's resignation is now in the hands of President Mohamed Morsy to accept or deny," Ashraf Sayed, a member of the supreme body of the Jama'a al-Islamiya's Construction and Development Party, told Asharq Al-Awsat newspaper.
Edited translation from Al-Masry Al-Youm