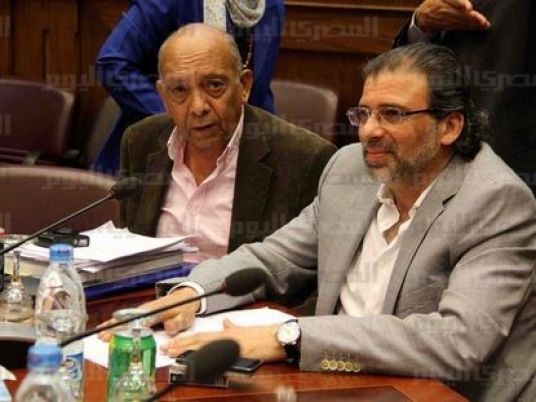 The Luxor African Film Festival's (LAFF) management will honor three of the most prominent filmmakers in Africa during its fourth annual event, held between16 and 21 March. The honorees include director Khaled Youssef and actor Laila Elwy from Egypt, and director Idrissa Ouédraogo from Burkina Faso.
Egyptian billionaire Naguib Sawiris will receive the coveted Talaat Harb shield.
Sayyed Fouad, president of the festival, said Youssef would be honored for his lifetime achievements, adding that some of Youssef's movies helped spark the 25 January revolution. Three of Youssef's movies, "Kaf al-Qamar," "Heya Fawda" and "Heena Maysara" will be displayed during the festival.
Youssef is not just a filmmaker, he has also sided with marginalized and poor citizens and has honestly and boldly represented them through his movies, putting him in conflict with the Censorship Authority, Fouad stated.
Elwy will be honored for being one of the most important actresses in Egyptian cinema for more than a quarter of a century, Fouad mentioned.
He pointed out that Elwy influenced the Egyptian cinema both as a talented actress who played starring roles, and as a producer.
Ouédraogo received the Cannes Film Festival International Critics Award in 1989 for his movie "Yaaba", the Grand Prix for his film "Tilaï" in the 1990 Cannes Film Festival, and the Silver Bear prize in 1993 at the Berlin International Film Festival for his movie "Samba Traoré."
"We chose to honor Ouédraogo for being one of the most important directors on the continent," said Fouad.
The Talaat Harb shield will be granted to Sawiris for his role in the establishment of cinemas in Cairo and other governorates, and for supporting culture and cinema through Sawiris's awards for young writers and filmmakers.
The festival has announced that its fourth annual event will be dedicated to the late artist Khaled Saleh.
Edited translation from Al-Masry Al-Youm.