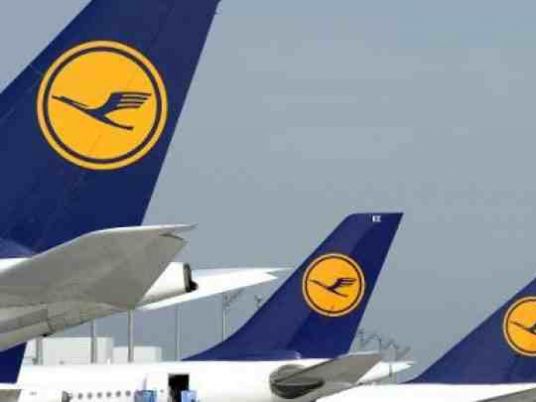 Lufthansa has decided to increase the number of flights from Egypt to German cities to 33 flights a week, up from 29 previously, as the demand for flights to Egypt has been increasing this year, Lufthansa Country Manager Ziad Gabalawy said on Sunday.
"All statistics and indicators show that the demand for Egypt is gradually increasing this year. The company will increase its flight to 33 flights a week. [We previously had] 29 regular weekly flights to and from Cairo airport from Frankfurt, Munich, Vienna, and Zurich," Gabalawy said.
He added that Lufthansa had not reduced its operational capacity in the Egyptian market despite the circumstances surrounding the region.
Gabalawy explained that flights to Sharm el-Sheikh, Hurghada and Marsa Allam are operating through Lufthansa's subsidiary Euro-Tex, which organizes weekly flights to the Red Sea destinations. In winter, additional flights might be added to the schedule, he said.
According to German tourism portal FVW, the number of Germans visiting the country rose by more than one-third in the first three months of this year. Arrivals increased by 35% to 227,000 in total. Demand has improved strongly this year after the heavy decline in 2016.
Germany ranked first in terms of the number of tourists coming to Egypt in 2016, with a total of 655,000 tourists
In January, the Egyptian embassy in Berlin managed to remove the last of the restrictions imposed on flights to Sharm Eel-Sheikh and other areas in South Sinai. Germany, along with Russia, Britain and others, suspended flights after the Russian jetliner Airbus A321 crashed a few minutes after take-off from South Sinai's Sharm el-Sheikh, leaving all 224 passengers and crew dead in October 2015.
The Federal Ministry of Transport and Digital Infrastructure published an announcement in January, releasing German aviation companies from the obligation to fly at 26,000 feet above South Sinai, allowing all aviation and tourism companies to operate direct flights to Sharm el-Sheikh airport without additional insurance fees.
Egypt has been battling to recover the badly-affected tourism sector over the course of 2016, after years of political turmoil since the 25 January uprising in 2011.