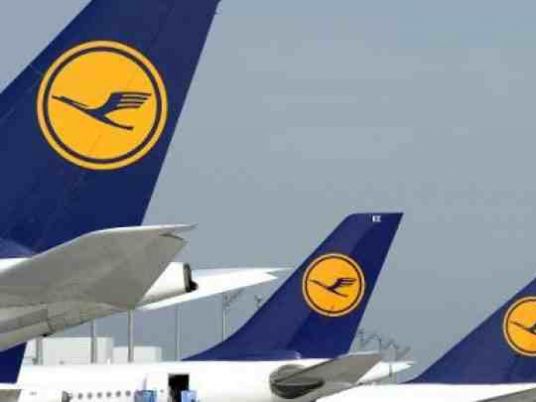 A Lufthansa flight will arrive this evening at Cairo International Airport in the wake of a two-day hiatus.
The airlines will resume its flights to Egypt after eight flights had been canceled over the past two days, due to a strike by pilots of the company, sources from the airport told the privately-owned Al-Borsa newspaper.
The Lufthansa pilots staged a strike on Wednesday demanding salary raises.
The strike affected over 100,000 passengers worldwide, leading to the cancellation of at least 2,600 flights.
According to Reuters, Lufthansa's pilots trade union rejected a recent offer from the company regarding the salaries, but said it had no plans for further strikes after Saturday.
Lufthansa offered the pilots a 4.4 percent salary increase after the strike was staged, in addition to a one-time payment of 1.8 times the monthly salary.