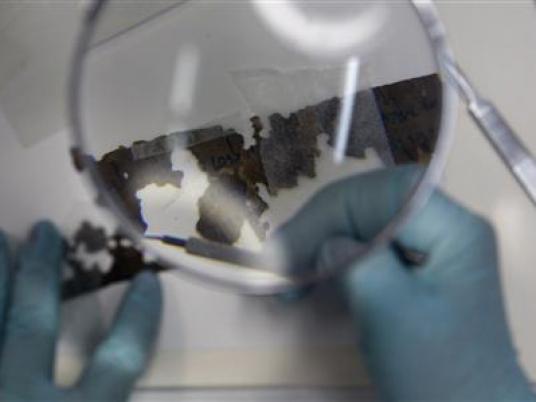 Low-fat diets do not produce greater weight loss than other slimming regimes, says a study. Then what can we do to shed the extra kilos?
A review of 53 scientific studies, covering nearly 70,000 adults in several countries, found "no good evidence for recommending low-fat diets," says lead author Deirdre Tobias of the Brigham and Women's Hospital in Massachusetts.
"The science does not support low-fat diets as the optimal long-term weight loss strategy."
In fact, low-carbohydrate diets led to greater weight loss than low-fat ones, according to study results published in The Lancet Diabetes & Endocrinology journal.
Weight loss on a low-fat diet was just 360g, compared to 1.15kg on a higher-fat, low-carbohydrate eating plan.
As the world's population grows ever fatter, the quest for an easy weight-loss plan has taken a high priority.
Dietary fat has long been targeted, said the study, for the reason that every gram (0.04 ounce) of it contains more then double the calories of a gram of carbohydrates or protein.
But research through the years has yielded contradictory results.
Just last month a small-scale study in the journal Cell Metabolism said cutting back dietary fat caused obese people to lose more body fat than restricting carbohydrates.
But the latest contribution, in the form of a meta-analysis of other studies comparing low-fat diets to other ones, found the contrary.
"Behind current dietary advice to cut out the fat… the thinking is that simply reducing fat intake will naturally lead to weight loss," Tobias says.
"But our robust evidence clearly suggests otherwise."
Tobias says more research must be done to "identify better approaches for long-term weight loss and weight maintenance".
A comment on the study, published by the same journal, says it showed that weight loss overall was poor, regardless of the diet chosen.
"What seems to be clear is that long-term diet adherence is abysmal, irrespective of whether low-fat or other diets… are prescribed," writes Kevin Hall of the National Institute of Diabetes and Digestive and Kidney Diseases in Maryland, in the US.
Adds Tom Sanders of King's College London: the best diet is to eat less and exercise more.
"To me, the take-home message from this paper is that energy intake determines the extent of weight loss rather than the relative proportions of fat and carbohydrates in the diet," he says via the Science Media Centre.