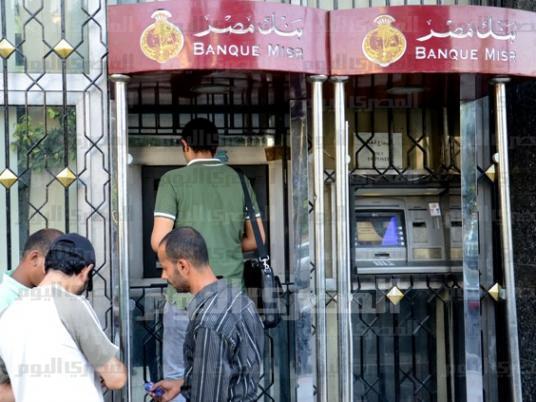 They say love is blind, and this is crystal clear as shoppers' spending sky-rocketed on the most romantic day of the year, higher than any previous Valentine's Day, Mastercard data showed.
The annual "Mastercard Valentine's Day Index," an analysis of payment card transactions over a three-year period, has revealed that "romantic spending" has increased by 49 percent since 2014.
The study shows that shoppers in the Middle East and Africa spend most of their Valentine's Day budget on hotels and motels, marking 43 percent, followed by jewelry purchases at 22 percent.
In 2016, the MasterCard Love Index showed some attention-grabbing insights into Valentine's Day spending habits in Egypt: 93 percent of people in Egypt made purchases in-person whereas only 7 percent of purchases were made online.
Restaurants accounted for the largest share of transactions at 49 percent; however, despite the high volume of transactions, restaurants accounted for only 13 percent of total Valentine's spending. Cards were found to be more popular than flowers around Valentine's Day, with 4 percent of people buying cards as compared to 1 percent buying flowers
In this year's report, the sale of traditional Valentine's gifts such as flowers remains generally static. Spending patterns indicate a trend moving towards special nights out.
"Recent years have shown that someone's stomach is increasingly the way to their heart, with spending in restaurants soaring by 102 percent since 2014", the report says.
The report also shows that a personal touch still matters, "despite the constant growth of online shopping, 95 percent of transactions around Valentine's Day are still made in person, even though online transactions have increased up to 37 percent. Latin America showed the biggest shift to online shopping, with an increase of 250 percent from 2014 to 2016, followed by the Middle East and Africa with a 56 percent increase."
In the United States, the study shows that 44 percent of the regions' spending goes on food, marking the biggest growth across all regions since 2014 — an increase of up to 130 percent. Spending on hotels and motels hiked up to 57 percent over the last three years.
Europeans lead the way in terms of online shopping, making 19 percent of their Valentine's Day purchases on e-commerce websites. The biggest area of growth in Europe was in restaurants, for which spending climbed up to 67 percent.
Meanwhile in Latin America, the region bucks the trend in terms of spending on flowers, seeing a massive growth of 271 percent over the past three years. The region's growth in online shopping is up by 250 percent, and jewelry purchases are also on the rise, marking a peak of 66 percent.
In Canada, 59 percent of purchases happen in person. The study says it's the lowest amount across all regions.
Eighty-five percent of purchases in Asia Pacific are also made in person, yet stats indicate that online sales increased by 81 percent in the last three years. The region spends most of their money on hotels and motels.
"This reflects a general trend we are seeing in our data, that consumers value experiences over material goods far more than in the past. It's a clear sign that this tradition is in no danger of dying out, but it is also a positive indicator for the health of our economy," said Scott Abrahams, Senior Vice President of Business Development for Mastercard UK and Ireland.
Data shows that the majority of Valentine's purchases happen last-minute on February 13th, with 47.4 million transactions on that day alone.