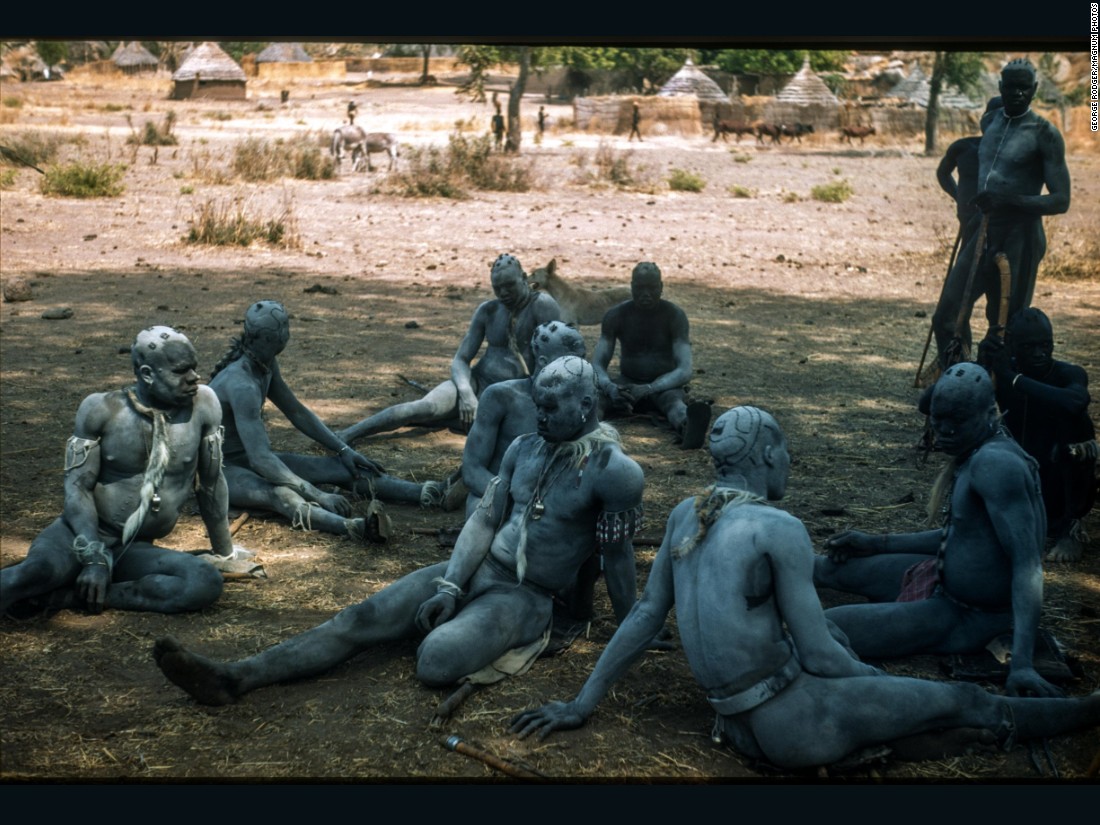 It is well established that the beautiful and beguiling black-and-white photographs made by George Rodger in 1948 and 1949 — most famously of the indigenous people of the Nuba mountains, in the former central Sudanese province of Kordofan, and the Latuka and other tribes of southern Sudan — are some of the most historically important and influential images taken in sub-Saharan Africa during the twentieth century.
Today, much has been written and learned about the Nuba, due in large part to Rodger's initial photographs (which first appeared in National Geographic in 1951) as well as to the subsequent and extensive photographic study, "Die Nuba," published in the early 1970s by Leni Riefenstahl — who herself credited Rodger's famous image of the wrestling champion as the catalyst for her own work, stating, "The artistic style of the picture, together with the expressive power of the two black Nuba, fascinated me so much that from then on I never lost my interest in this tribe. This picture changed my life."
Yet, until now, what often distinguished Riefenstahl's imagery from that of Rodger's (apart from the fact that they were made several decades later; "ten years too late" according to a Kordofan police chief that Riefenstahl met during her initial search for the Nuba) was that they were printed and published in vividly striking color. Here, in "Nuba & Latuka: The Colour Photographs," we revisit Rodger's original 1948 and 1949 trips through a distinctly different and unfamiliar spectrum, through the unknown and previously unpublished color images that he made alongside his more famous black-and-white work.
Report from CNN: Aaron Schulman is an American photographer, writer and editor. Excerpts from his essay "The Colour Photographs by George Rodger" in "Nuba & Latuka: The Colour Photographs" by George Rodger, published by Prestel.