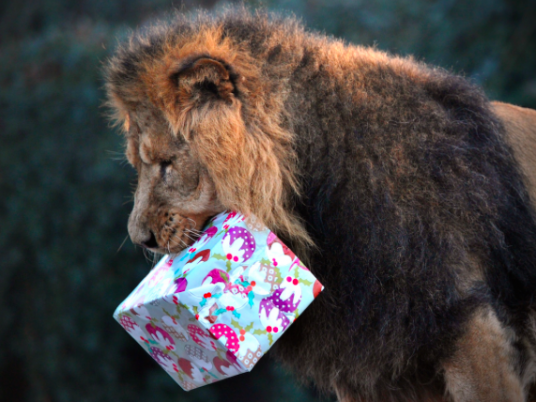 London Zoo began taking bookings yesterday for a new safari lodge it is building in the lion enclosure to allow visitors to get a taste of exotic holidays in the center of the capital.
The "room with a zoo" is located in the Land of the Lions exhibit, which will be home to a breeding group of endangered Asiatic lions when it opens next year.
An overnight stay costs between 378 pounds and 558 pounds for two people, including a drink and two-course dinner, breakfast, an overnight stay in a lodge and a tour before the zoo opens.
Emma Taylor, head of product development at the zoo, said in a statement yesterday that it would be "a fantastic experience unlike any other, sleeping near to our magnificent Asiatic lions".
Visitors will stay at the Gir Lion Lodge, a collection of nine wooden cabins "within roaring distance" inside the enclosure and surrounded by protective fence.
The accommodation design is inspired by guest houses close to the lions' native habitat in the Gir Forest, a protected area of western India which is a safari destination and the only place where Asiatic lions remain in the wild.
Asiatic lions, which are smaller than African lions, were hunted to the brink of extinction before their population recovered to number about 500 in the wild.
London Zoo hopes that its lion exhibit will help its conservation efforts in India, where it plans to help patrolling efforts, train local staff and educate local communities.