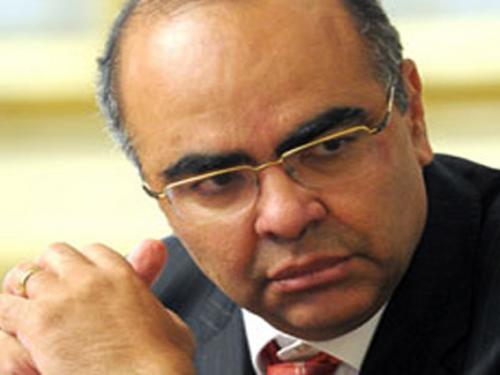 In a joint statement, 35 Arab, international and local organizations demanded on Thursday the immediate release and fair trial of Alaa Abdel Fattah and others who were arrested under the new protest law, which requires prior authorization from the Interior Ministry before any public demonstration.
"The interim military government in Egypt is closing in on any form of meaningful assembly, association or opposition," the statement said. "Dozens of activists have been arrested under that law, which represents a disturbing trend against civil liberties with the approaching third anniversary of the revolution."
The statement noted that Abdel Fattah was arrested on 28 November, his wife was beaten when she asked to see his arrest warrant, he was detained blindfolded in an unknown location for one night and he was handcuffed before he was moved to Tora prison, which is notorious for holding terrorists.
"Alaa is not a violent man," the statement said. "He is a critic of the practices of the repressive state and a strong advocate of freedom of information."
"He was one of the first Egyptians to use the Internet to demand political change," the statement added.
According to the statement, fellow activists Ahmed Maher, Mohamed Adel and Ahmed Doma have also been targeted by the regime and detained, in addition to thousands of young people who are held in prison or are missing.
The statement quoted Abdel-Fattah's mother, Laila Suef, as saying that her son was criticizing the Muslim Brotherhood and also the alleged criminal practices of police and the military. He said that he was arrested in order to deter others from criticizing the regime.
His father, a human rights lawyer, said that the prosecution is obstructing his son's appeal.
"Investigations were completed more than a month ago and the case was not referred to court for lawyers to defend him," he said.
The organizations signing the statement include Human Rights Watch, International Federation of Publishers, Bahrain Center for Human Rights, Press Institute of South Africa, Freedom House, International Initiative for the Defense of Freedom of Opinion and Expression, Egyptian Organization for Human Rights, Arab Network for Human Rights Information and International Federation of Journalists in Asia and the Pacific.
Edited translation from Al-Masry Al-Youm