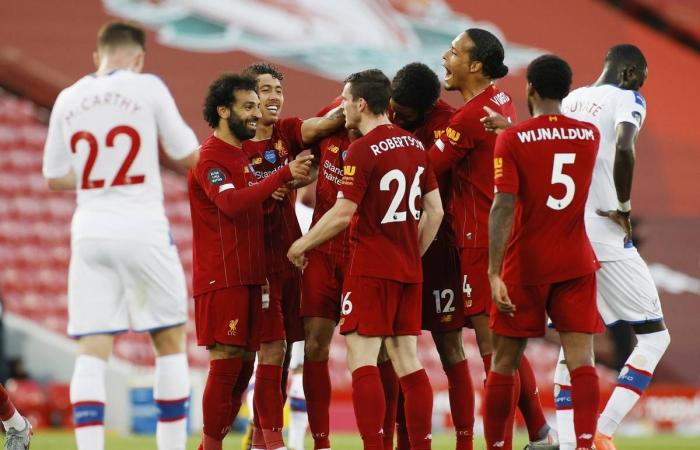 Liverpool has come in first place for the English Premier League's rankings with 93 points, with Manchester City coming in second place with 78 points after beating Watford 4-0.

The Liverpool team, which includes Egyptian star Mohamed Salah, faces a challenging confrontation hosting Chelsea at the Anfield, Liverpool's stronghold, at 9:15 pm on Wednesday in the round before the final English Premier League match.
Chelsea came in third place at the English league's standings table with 63 points, and Leicester City comes in fourth with 62 points, a few goals ahead of fifth-placed Manchester United.
Arsenal ranks 10th in the Premier League table with 53 points, after losing to Aston Villa Tuesday on a goal by Mahmoud Trezeguet.
Liverpool's win would earn it the Premier League trophy for the first time in 30 years.
Chelsea has no options against Liverpool tonight except winning in order to maintain its place on the Premier League, in a fierce competition with Leicester City and Manchester United with the latter to meet West Ham United at seven pm.
Liverpool will face Wolverhampton on Sunday in the last round of the competition this season.