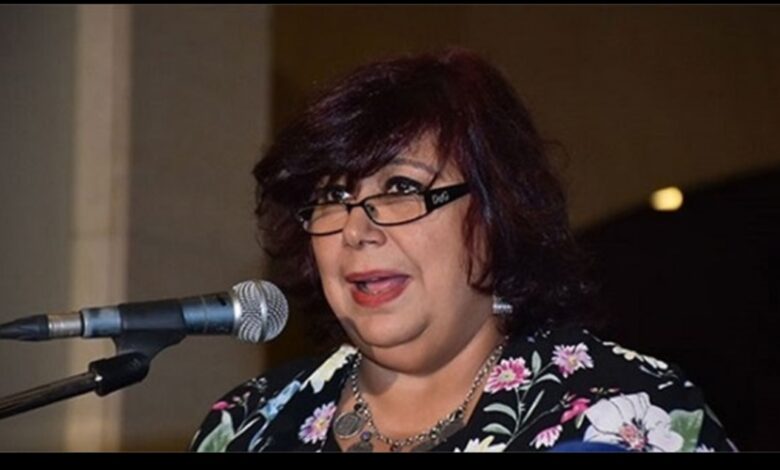 The US Metropolitan Opera administration presents the live broadcast of the Turandot, at the Cairo Opera House at 6 pm, on Saturday, May 7, which will be dedicated to the Minister of Culture Enas Abdel Dayem.
The event will be held at the Small Theatre.
Mahmoud Abdullah, a member of the Metropolitan Opera Board of Directors, will deliver to Abdel Dayem the Metropolitan Glory Encyclopedia in appreciation of her continuous efforts to enrich the field of creativity in Egypt.
The broadcast is preceded by a dialogue with Abdel Dayem about her luminous artistic career, conducted by Tarek Attia, Director of the Tahrir Cultural Center at the American University in Cairo.
Abdel Dayem had announced resuming the live broadcast of the Metropolitan shows this season, as the Cairo Opera House became the first in Africa and the Middle East to enjoy this privilege in 2022, after the previous season was suspended due to the outbreak of the coronavirus pandemic.
The live broadcast of the Metropolitan operas is enjoying great success, President of the Cairo Opera House, Magdy Saber, said, adding that it is scheduled to present the Lucia di Lammermoor
Opera by Gaetano Donizetti and Hamlet by the contemporary Australian musician Brett Dean during this season.
He stressed that the Egyptian opera has been taking the lead in transmitting Metropolitan performances, since cooperation with the Metropolitan Opera began in 2010.
Italian composer Giacomo Puccini died before he finished writing his opera Turandot, and its last stanza was completed by Franco Alfano.
It was presented for the first time at the La Scala Theater in Milan on April 25, 1926.
It was based on the play of the same name written by Carlo Gozzi in 1762, based in turn on the tales of "A Thousand and One Nights".
Turandot includes three chapters that revolve around China, about Prince Calaf falling in love with Princess Turandot, who pledged to marry him after he passes a test consisting of solving three complex challenges.
Calaf passes the test, but the princess insists on refusing to marry him and events follow.
Turandot is directed by Zeffirelli, and the orchestra is conducted by Marco Armiliato.
The main roles of are played by Ukrainian soprano Lyudmila Monasterska as Turandot, and Ermonela Jaho as Liu, Yonghoon Lee as Calaf.