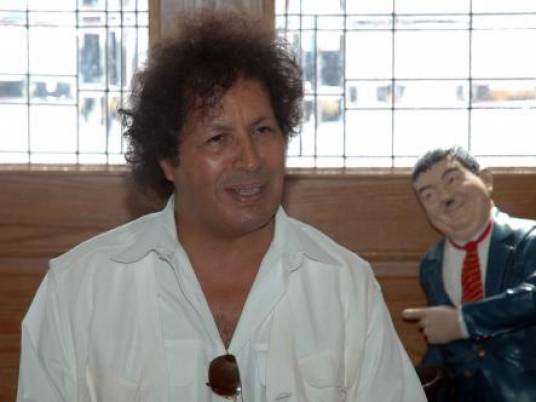 Libya will appeal the court's ruling not to extradite Ahmed Qadhaf al-Dam, the former coordinator of Egypt-Libya relations, said Libyan Prime Minister Ali Zidan on Monday.
The Cairo Administrative Court halted Qadhaf al-Dam's extradition to Libya last week, saying it was unneccessary as he was serving his detention in Egypt.
During a news conference at the cabinet building in Tripoli, Zidan claimed that Egyptian authorities had been persuaded to send the susepct back to Libya to stand a fair trial.
Qadhaf al-Dam has been living in Cairo for years. The Administrative Court ordered that he be brought to trial in Egypt for crimes he committed in Cairo. He was arrested on 19 March.
Qadhaf al-Dam resigned from all position after the Libyan revolution broke out in February 2011.
On Sunday, Qadhaf al-Dam refused to respond to investigators' questions over the charges leveled against him, which include possession of weapons and ammunition, as well as assaulting police at the time of his arrest.
Prosecutors remanded him to Tora prison for further investigation, until his 30-day detention period is over.
Edited tramslation from MENA