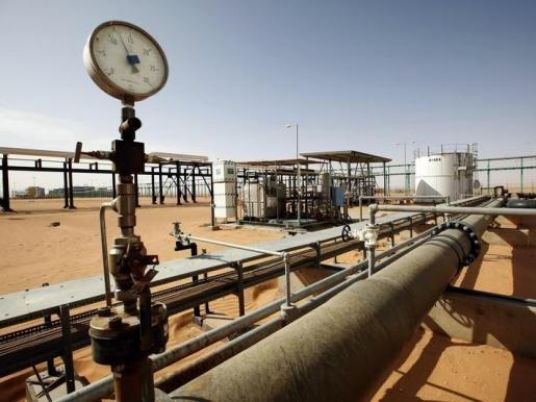 Libya's oil exports have collapsed to just a trickle from two small offshore platforms, officials and industry sources said on Tuesday, as violence in the country has shut all major ports.
Not a single crude oil tanker has departed Libya in the past week, industry sources say and ship tracking shows, with supplies to the last operating port of Hariga disrupted over the weekend by a pipeline fire.
While the sabotaged line to Hariga may be repaired in the coming days, the collapse in oil exports to the lowest level since the 2011 civil war is another illustration of how the country is on the brink.
"I've not seen any Libyan exports in over a week," one trader at a company that buys oil from the country said.
Brent crude oil rose above $62 a barrel this week to its highest price of 2015, supported by disruptions to Middle Eastern and North African supplies.
Libya, which relies on oil revenue for almost its entire budget, is producing less than 200,000 barrels per day, down from 1.6 million bpd before the civil war and around 900,000 bpd as recently as October.
Most of the oil it is managing to extract is consumed by the Zawiya refinery near Tripoli, which is struggling to produce enough fuel for domestic use.
Only 70,000 to 80,000 barrels per day are being exported from the two offshore platforms of Bouri and Al-Jurf, which a spokesman for the National Oil Corp said were working normally. They can take between five and 10 days to produce enough oil to fill a single tanker.
Libya is riven by conflict, with two rival governments operating their own armed forces under separate parliaments, nearly four years after the civil war that led to the overthrow and death of leader Muammar Gaddafi in 2011.
A number of Islamist movements have taken hold in Libya, with some declaring ties to the Islamic State militant group and claiming high-profile attacks in what appears to be an intensifying campaign.
Gunmen said to be linked to Islamic State killed 12 people in early February, including foreign oil workers, after storming a remote oilfield in southern Libya.
"The security problems caused by Daesh (Islamic State) and others are creating a major challenge for the new investments in the Middle East," the International Energy Agency's top economist, Fatih Birol, said on Tuesday.
Italian state-controlled ENI, the biggest foreign oil producer in terms of volumes in Libya, said it had withdrawn all expatriate employees apart from those working offshore, though some oil and gas production was continuing.
Egyptian President Abdel Fattah Al-Sisi called for a United Nations resolution mandating an international coalition to intervene in Libya after Egypt's air force bombed Islamic State targets there.