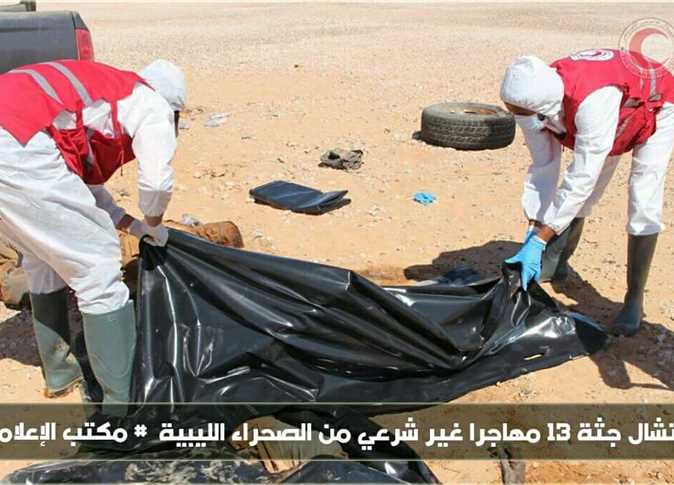 A Libyan Red Crescent team assisted the Libyan army in retrieving the bodies of 13 Egyptian migrants Thursday in the Libyan desert, about 150 kilometers southwest of Tobruk.
After legal procedures and identified the victims, the bodies were buried in the Libyan desert in the region of Jagbub.
The victims range from 22 to 37 years old and belonged to the governorates of Minya, Assiut, Sohag, Ismailia, Fayoum and Dakahlia. Two bodies were not identified.
The incident is the second in two months. 48 bodies of Egyptian immigrants were found dead in the Libyan desert between the regions of Ajdabiya and Tobruk in eastern Libya in July.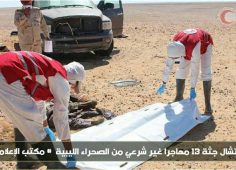 Libya has emerged as a key transit point for migration to Europe, attracting thousands of sub-Saharan Africans, as well as Arabs and Asians willing to pay smugglers thousands of dollars to make the hazardous journey across the Mediterranean.
The number of people attempting to make the journey typically increases in the summer months, when the Mediterranean's waters are calmer.
Edited Translation Al-Masry Al-Youm