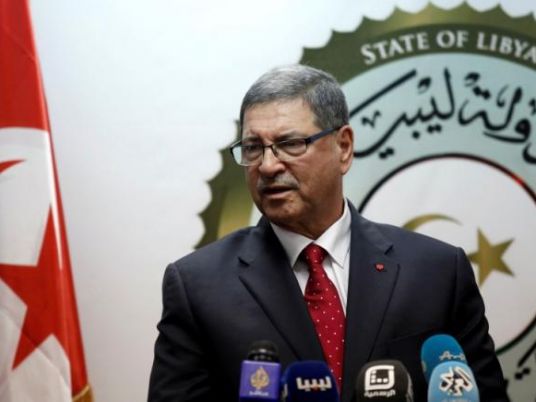 Libya's UN-backed government said on Tuesday it had summoned France's ambassador to protest over the presence of French special forces in eastern Libya.
The summons came after France confirmed last week that three of its soldiers had been killed when a helicopter crashed near the eastern city of Benghazi. France said they had been conducting intelligence operations.
Special forces teams from countries including France, Britain and the United States have been on the ground in western and eastern Libya to fight Islamist militants. The French have been working alongside forces loyal to eastern commander Khalifa Haftar.
"The GNA considered the French presence in Libya's eastern region as a breach of international norms and sovereignty which it rejects," a statement from the Government of National Accord (GNA) said.
It said GNA head Fayez Seraj had demanded from French Ambassador Antoine Sivan "an official explanation from the French government about the truth of what happened". They met on the sidelines of an Arab League summit in Nouakchott, Mauritania.
Sivan reiterated his country's support for the GNA and promised a formal note to explain the circumstances of the incident, the statement said.
France and other Western powers have backed the GNA, the result of a UN-mediated deal signed in December. But the GNA has so far been opposed by Haftar and his allies in the east.
Since the confirmation of the French deaths, there have been protests against both the French presence and the GNA's leadership in Tripoli and Misrata, another western city.
Armed groups from both cities were aligned on the opposite side to Haftar's forces in the conflict that broke out in Libya in 2014.