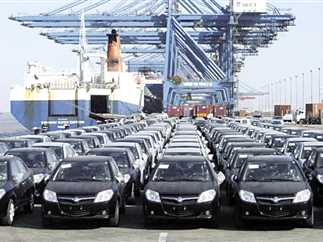 "Let it Rust", a popular campaign calling for the boycott of buying cars that aims to force traders to reduce their prices, caused a decline in the sale rates of vehicles in Egypt.
The Reuters news agency said on Tuesday that with a population of more than 98 million people, a limited number of whom own cars, Egypt has the potential to be a huge car market.
The prices of the most popular models in Egypt range from LE200,000 to LE350,000 per car, equivalent to almost ten times the annual salary of a civil servant, who receives an average of 3,000 per month.
Egyptians began resorting to cheaper cars a few years ago, affected by austerity measures that made it difficult to cover the cost of living.
The campaign gained momentum before January 1st, when tariffs on European-manufactured cars were reduced to zero, causing prices to fall. Campaigners say prices must still fall further.
According to campaigners, car agents in Egypt have significantly and needlessly raised prices since the flotation of the pound in November 2016.
"[Agents] started to make cuts, but until now they are not satisfactory to the Egyptian citizen," said Mohamed Radi, the campaign's founder.
He added that the campaign will continue until a reasonable price and profit margin are reached for foreign cars.
According to a number of car dealers, the prices of non-luxury passenger cars decreased by between LE20,000 and LE40,000 per car after the abolition of customs. Prices of luxury cars have fallen by about LE100,000 to LE150,000 per car.
But some customers are still reluctant said exhibition manager Hossam Hassan Abdellatif, adding that he previously used to sell up to six cars a month, while he now sells two or three.
Car sales have fallen by 42 percent on a monthly basis, dropping to 11,460 vehicles in January from 19,804 in December, according to Automotive Marketing Information Council data.
January 2019 sales rose by 10.8 percent from January 2018, far below the average monthly increase of 39.3 percent from 2017 to 2018.
Edited translation from Al-Masry Al-Youm