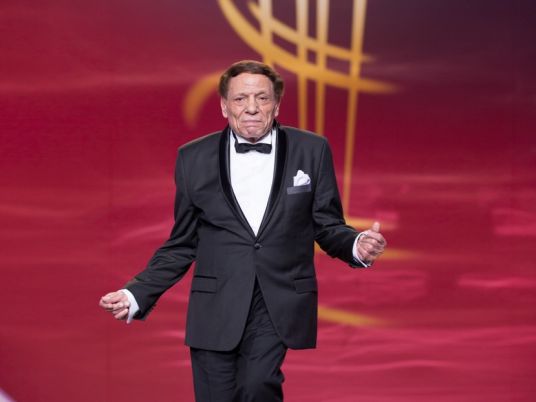 The TV series called Ostaz wa Ra'ees Qesm, starring Adel Imam, has stirred wide controversy on social media platforms, as Imam plays a character of a leftist professor.
According to Nour Farahat, "the series is an unacceptable offence against university professors, as it depicts them as opportunists. It shows that leftist leaders are insane, crazy about women and wine, and that they are hypocritical, which is incorrect."
Speaking to Al-Masry Al-Youm, he slammed 'the intentional efforts to offend the revolutionarty youth and show them that they do not think."
Ahmed Fawzy, the secretary general of Egyptian Democratic Party, has criticized Youssef Maaty, the writter of the script, saying: "Maaty should understand that without the left-wing, which he considers to be crazy, this country would not have had any window for any kind of culture or a media channel."
Mohamed Doweir, another leader of the left-wing movement, also criticized Imam and Maaty, accusing them of an "intentional distortion of the socialist's image."
"Imam and Maaty know nothing about socialism, and they use it for profit," he said.
Meanwhile, Imam told Al-Masry Al-Youm: "I respect all political forces, including the left wing, but everyone is free to say what he wants. The series does not show any image of any political current or person."
"At the end, the audience will evaluate the show," he added.
Edited translation from Al-Masry Al-Youm