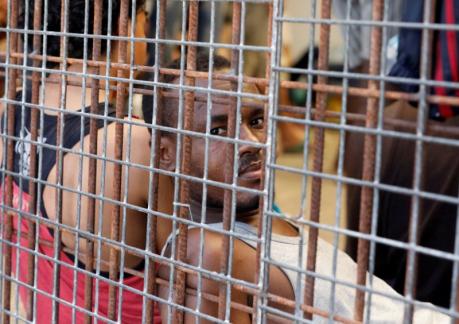 Lebanon's Christian Maronite Patriarch began a historic visit to Saudi Arabia on Monday under heightened scrutiny amid political tensions that have thrust his country back to the forefront of the conflict between the Sunni kingdom and Shi'ite rival Iran.
Patriarch Beshara al-Rai heads the Maronite church, which has a presence in Lebanon, Syria and Cyprus and follows an Eastern rite of the Roman Catholic church. Maronites number about 900,000 in Lebanon, around a quarter of the population.
An official visit to Saudi Arabia by such a senior non-Muslim cleric is a rare act of religious openness for the kingdom, which hosts the holiest sites in Islam and bans the practice of other religions but says it wants to open up more to the world.
It is also the first trip to Riyadh by a senior Lebanese official since the start of a crisis sparked by Saad al-Hariri's resignation as Lebanese prime minister on November 4 from the Saudi capital.
Top Lebanese government officials and senior sources close to Hariri say Saudi Arabia coerced him into resigning and has put him under effective house arrest since he flew there more than a week ago.
During his visit, Rai plans to meet Hariri as well as King Salman and his son and heir-apparent, Crown Prince Mohammed bin Salman, both of whom he praised in an address to Lebanese living in Riyadh.
"Certainly his resignation surprised the Lebanese and saddened them and created a type of deadlock," he later told reporters between selfies with followers. "We hope that with this visit we can speak about this topic."
TOLERANCE AND CO-EXISTENCE
But Rai said his visit, which was planned before the latest crisis, was not political but aimed at boosting religious tolerance and co-existence in a region torn by sectarian conflict.
Hariri said in a television interview on Sunday that he was a free man and would return to Lebanon within days to affirm that he had resigned. He said Lebanon was at risk of Gulf Arab sanctions because of the Shi'ite group Hezbollah's regional meddling.
Asked when he expected Hariri to return to Lebanon, Rai said: "I wish tonight … we hope as soon as possible."
Hariri's resignation and its aftermath have destabilized his country, where Sunni, Shi'ite, Christian and Druze factions fought a civil war from 1975-1990, often backed by rival powers around the region.
The only other visit to Saudi Arabia by a Christian patriarch took place in 1975, according to the Saudi information ministry.
Rai thanked King Salman for the invitation and said he had never dreamed of visiting the kingdom, which bans all non-Muslim houses of prayer, forcing Christians there to risk arrest by praying in private homes.