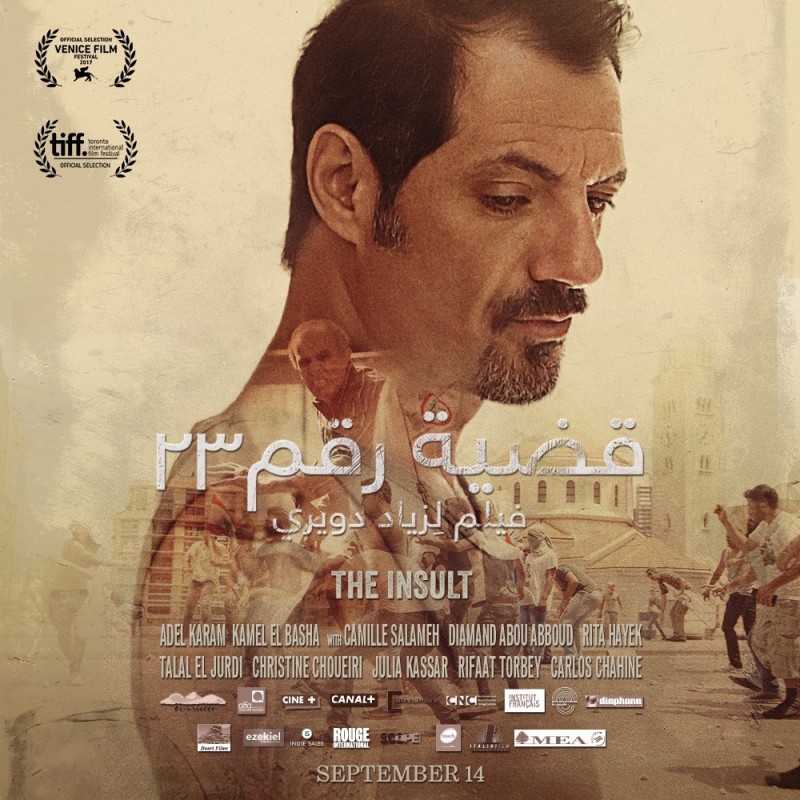 Kadiya Rakm, translating to the The Insult became the first Lebanese film in history to be shortlisted as a nominee for the prestigious international film awards, the Oscars, for the category of Best Foreign Language Film.
The nomination is considered a major achievement for Arab Cinema, being the first Arab film to be nominated for the award.
Directed by esteemed Lebanese director Ziad Doueiri, The Insult plays on the sectarian system in Lebanese politics which followed the Civil War. It revolves around a trial which takes place following a clash between a Palestinian refugee and a Lebanese Christian, attracting nationwide attention.
The film is competing against nine other shortlisted films, out of 92 initially submitted for the shortlist.
Its competitors are: Chile's A Fantastic Woman, Germany's In the Fade, Hungary's On Body and Soul, Israel's Foxtrot, Russia's Loveless, Senegal's Felicite, South Africa's The Wound, and Sweden's The Square.
Prior to its Oscar nomination, The Insult has been a worldwide success since its initial release, collecting several awards including the Silver Star for Best Feature Narrative Film in Egypt's El-Gouna Film Festival, as well as the Volpi Cup for Best Actor – Kamel El-Basha – at this year's Venice Film Festival.
This is not the first movie to hit the jackpot for Doureiri.
He became a household name for his masterpiece, West Beirut (À l'abri les enfants) in 1998. The movie claimed eight awards, and among them were the François Chalais Award at the Cannes Film Festival, the Best Film Award at the Carthage Film Festival, and the International Critics' Award at the Toronto International Film Festival.
The final list of competitors for Best Foreign Language Film will be announced on 23 January 2018, and the winner will be announced at the 90th Academy Awards Ceremony, set to take place Dolby Theatre in the Hollywood & Highland Centre on March 4.