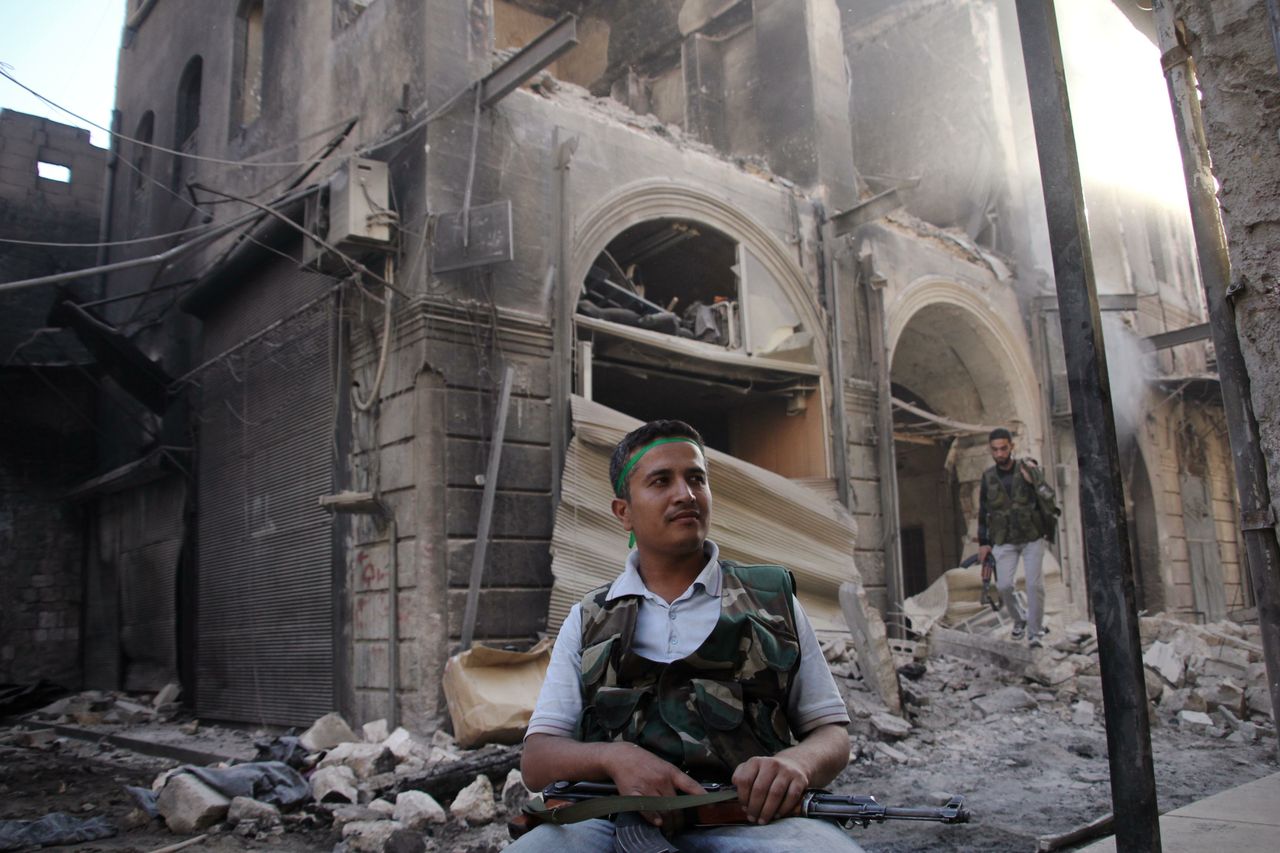 At least 45 Syrians were killed, some in cold blood, when government troops stormed the contested town of Sanamein in the southern province of Deraa, opposition activists and a monitoring group said on Thursday.
The British-based Syrian Observatory for Human Rights said dozens of civilians, including children, were killed on Wednesday in shelling and summary executions after forces loyal to President Bashar al-Assad entered Sanamein.
There was no immediate comment from Syrian state officials.
Security forces had been fighting anti-Assad rebels in the town in Deraa, a province bordering Jordan that has become a focal point of battles as both sides seek to control Syria's frontiers and seize supply lines to the capital, Damascus.
Rami Abdelrahman, head of the Observatory, which uses a network of contacts in Syria, told Reuters by telephone that the situation was still too confused to determine how many people had died in the fighting and how many in cold blood.
"Residents say there were heavy clashes yesterday and later security forces stormed the town. As they entered, they started shelling some districts and other gunmen were executing people," he said, adding that 45 victims of what he called a massacre had been named, with the confirmed death toll likely to rise.
Dozens of houses had been destroyed in shelling or by fire, Abdelrahman said.
Activist groups in Deraa said more than 60 people had been killed.
Video uploaded by residents showed rows of corpses laid out in a building, their faces covered in blood and bodies wrapped in blankets, with names scribbled on sheets of paper placed on top of them. Some of the dead appeared to be young children.
"Sanamein, 10 April, a massacre has happened in Sanamein. I put my faith in God," said the cameraman filming the scene.
Reports and videos from inside Syria are hard to verify, as access to the country for international media is limited.
The United Nations said in February around 70,000 people had been killed in the two-year-old uprising against Assad. At least another 10,000 people have died since then, activists say, and the violence has also spilled across Syria's borders.
In the Bekaa Valley of northeast Lebanon, residents said five people were wounded outside the border town of Arsal from a Syrian air strike. The area is a stronghold of Sunni Muslim rebels opposed to Assad, who is from Syria's Alawi minority.
The Observatory also published video showing the bodies of 10 people, seven of whom it said were aged 17 or under and had been killed by "shabbiha" fighters loyal to Assad in the western province of Homs, according to local residents.