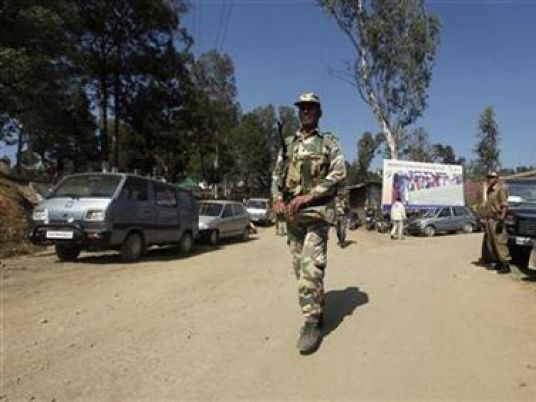 Unidentified tribal guerrillas killed at least 10 Indian soldiers on Thursday in an ambush in the country's mountainous northeastern state of Manipur, police said.
The attack took place in Chandel district as a troop convoy was moving toward Imphal, capital of the troubled state that borders Myanmar. A dozen soldiers were also wounded in the most deadly attack in the region in recent years.
Security analysts suspect the attack was in retaliation against the reported killing on Monday of a woman by soldiers. The district observed a complete shutdown on Wednesday in protest over the killing.
Manipur, which has a population of 2.5 million, has faced an armed insurgency for years in which several tribal militant groups are active.
Security forces have struggled to contain the unrest despite being granted sweeping shoot-to-kill powers in so-called 'disturbed areas' under the controversial Armed Forces Special Powers Act (AFSPA).
The AFSPA is in force in most northeastern states, where clashes claimed 450 lives last year, according to the South Asian Terrorism Portal. Lawmakers recently lifted the act in one state, Tripura, that borders Bangladesh.