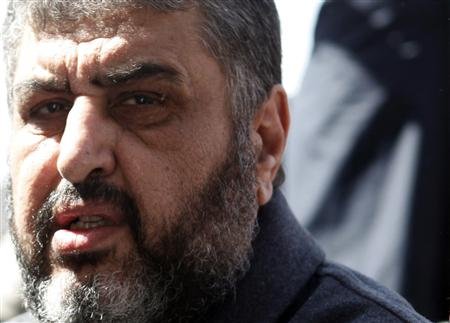 Two prominent Nour Party members resigned from the Jurisprudence Commission for Rights and Reform on Monday in protest against the Muslim Brotherhood's domination of that panel.
The Commission was established by Muslim Brotherhood leader Khairet al-Shater as a cooperative platform for the Brotherhood and Salfis parties.
Adel Nasr and Ali Ghelab, both members of the Nour Party's Sheikh Council, were critical of Brotherhood members' control of the Commission. Some members attacked the Salafi Dawah and Nour Parties, Nasr claimed.
"The Commission did not stand up for those who were mistreated, and did not attack those who wrongly and falsely accuse Muslims, as we see evident in the case of Khaled Alam Eddin [a recently dismissed presidential advisor]."
Nasr added that the Commission did not support members who had been wrongfully criticized by the panel's deputy head, despite their efforts in the fight for Sharia.
"They [the Salafi parties] both stood up for Sharia in the Constituent Assembly and the Shura Council," Nasr stated.
On Sunday evening two other leading members in the Nour Party, Salah Abdel Maboud and Galal al-Morra, had resigned from the Commission.
Abdel Maboud said over Twitter that his resignation was in response to the panel's lack of "neutrality in some situations and its violations of the [bases] on which it was established."
This followed last week's resignation from the Commission by Salafi preacher Mohamed Hassan. Media outlets reported that Hassan stepped down after Shater askhed him to issue a fatwa declaring loans from foreign countries to Egypt are legal and spiritually correct.
Earlier this month Salafi members of the Shura Council had accused the Muslim Brotherhood of practicing usury after the Council approved an agreement with the European Union and European Investment Bank for funding that would be channeled into social development projects.